Jazz Jennings Is Making History With Her New Doll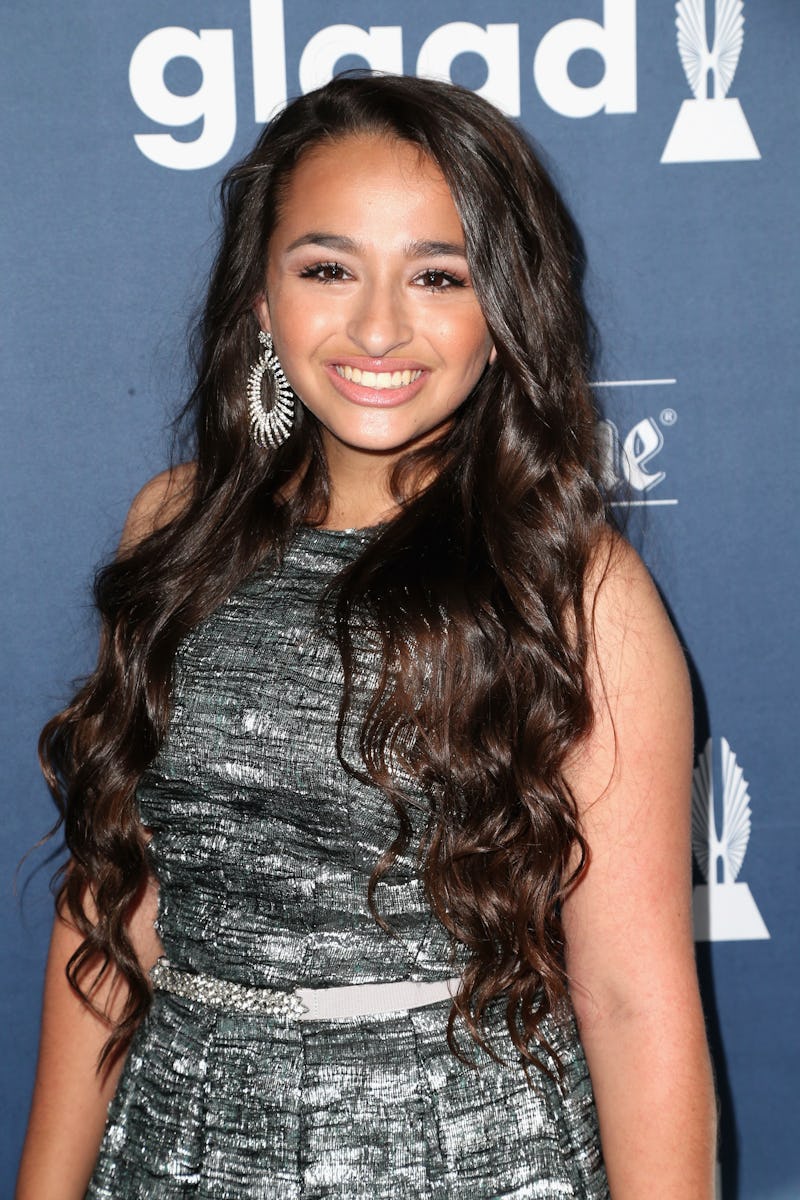 Frederick M. Brown/Getty Images Entertainment/Getty Images
Teenage reality star and transgender rights advocate Jazz Jennings is getting her own doll. The 18" portrait doll was created in Jennings's likeness by artist Robert Tonner, founder of the Tonner Doll Company, according to Huffington Post. It will debut at the New York Toy Fair next week and will be available for purchase in July. It's an exciting moment, as the doll is believed to be the first manufactured transgendered doll. "Jazz stands for everything I respect from a human nature point of view," Tonner said in a news release announcing the doll. "She's incredibly brave, intelligent, warm-hearted and creative."
In an interview with CBS News, Tonner said that he first became impressed with Jennings when he saw her speaking with a Barbara Walters during an episode 20/20 back when she was just 6 years old. He said,
"I was so impressed with her and how her parents treated her — they were very supportive when she said she knew who she was. And it turned around my thinking on transgender issues."
The doll itself has a plastic body with no gender identifiers, you know, just like any other doll. Jennings, who is now 16, shared a photo of the doll to Instagram with a caption saying, "I hope that it can place transgender people in a positive light by showing that we are just like all other people."
In her post, Jennings also elaborated on the rationale behind calling her doll the "first transgender doll":
For those asking: the doll is considered to be the first "transgender" doll because it's based on an individual who is trans. Of course it is still just a regular girl doll because that's exactly what I am: a regular girl!
Jennings's docuseries I Am Jazz had two critically acclaimed seasons on TLC. The network hasn't announced a third season yet, but that doesn't mean one isn't necessarily coming.
Jennings is an honorary co-founder of the TransKids Purple Rainbow Foundation, a youth ambassador for the Human Rights Campaign, and an advocate for GLAAD. She was the youngest person ever to be recognized in The Advocate Magazine's "Top Forty Under 40" list, and was named one of TIME Magazine's Most Influential Teens in 2014 and 2015.
Being the first transgendered individual to have a doll created in her likeness makes for yet another addition to her already-impressive résumé.