This Kid Licking The Camera Meme From The PyeongChang Olympics Is What You Need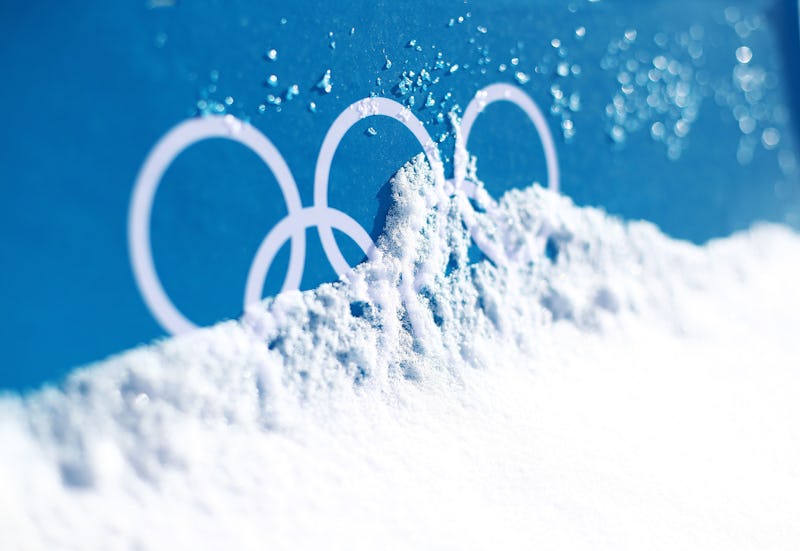 Ryan Pierse/Getty Images Sport/Getty Images
If you've been watching the 2018 Olympics so far, then you might already have seen this. But if you missed it, you're going to at least want to take a quick look. Basically, here's what you need to know: there's a meme of a kid licking an NBC camera at the Olympic Games that's gone viral, and it humbly requests ― nay, demands ― your attention.
It all went down on Thursday, during NBC's coverage of the handful of events that preceded Friday's opening ceremony. For a brief little moment, just a couple of seconds, a Korean child attending the Winter Games got up close and personal with an NBC television camera, and decided to give it a lick.
Who knows what motivated the cute little kid! Excitement? Attention? A chance for national glory? A slightly misleading understanding of how to satisfy one's hunger? Ultimately, it doesn't really matter, because regardless of intent, the impact of the moment is very clear ― the kid's now a star on Twitter, and his face (and his tongue) have now been seen all throughout the world. Here's what it looked like when he licked the camera lens, and launched himself into a life of (albeit brief) social media stardom.
As you can see, after he does the deed, a woman standing behind him ― whether she's his mother, or guardian, or simply someone who respects camera equipment ― grabs him by the shoulder and pulls him back. The intervention apparently came too late to keep the camera saliva-free, however.
Plenty of people took note of the hilarious moment, even though it came and went so quickly. The 2018 Winter Games are the first time South Korea has hosted an Olympics in 30 years, with the last time being the 1988 Summer Games in the nation's capital, Seoul.
If you're hoping to glimpse the next delightful viral moment, majestic athletic achievement, or funny blooper out of this year's Olympics, you better clear a lot of TV time for the next few weeks. The games began on Wednesday, Feb. 7, and will run clear through to Sunday, Feb. 25. There are going to be a lot of dramatic moments and emotional medal ceremonies between now and then, and make no mistake, if you're an Olympics junkie you're going to want to see them.
The very first medals of the 2018 Winter Olympics will be awarded on Saturday, in the biathlon, cross-country skiing, speed skating, short track speed skating, and ski jumping events. On Friday night, NBC broadcast the dazzling and hotly anticipated opening ceremony, which actually took place a couple days after the competition began.
Perhaps the biggest, most anticipated moment from the ceremony came at the very end of the Parade of Nations, when athletes from both North and South Korea marched together under one banner, as one unified Korea.
The moment also stirred some political controversy, thanks to the presence of Vice President Mike Pence, who conspicuously did not stand or applaud when the unified delegation made its lap around the stadium. Pence also declined to acknowledge the two North Korean dignitaries sitting near him during the ceremony, the country's nominal head of state Kim Yong Nam, and Kim Yo Jong, the sister of the country's dictator Kim Jong-un.
If you're curious to watch the opening ceremony, you don't have to sweat it.but you didn't tune in quickly enough to catch it all, you're in luck. NBC will be immediately rebroadcasting the entire multi-hour program at the conclusion of its initial broadcast, meaning you can catch up on all the tightly choreographed grandeur for a second time.