This Kids' Basketball Team Stood Up To Sexism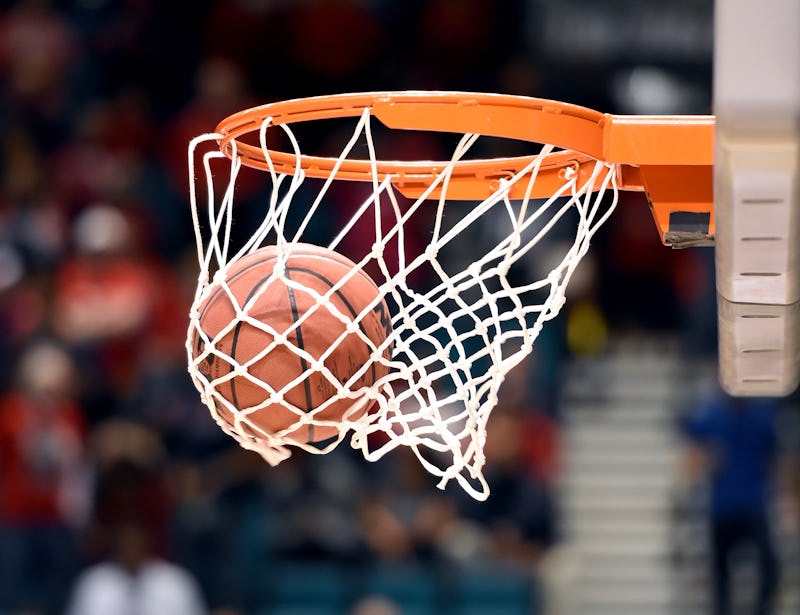 Ethan Miller/Getty Images Sport/Getty Images
Subconsciously absorbing the sexism all around us begins at a young age. But learning how to stand up to sexism can, too. Evidently, someone in Clark, NJ is doing a great job at teaching kids the latter. As reported by NJ.com's Jessica Remo, the town's St. John's 5th grade basketball team, made up of two girls and nine boys, were told they'd have to drop the girls in order to participate in the end of season games. But rather than abandon two members of their crew, the team benched themselves, becoming gender equality heroes in the process.
According to the article, the CYO league's director, Rich Donovan, had told refs not to work if the St. John's team didn't leave out the girls. But when the decision was put up to the kids in a vote, they unanimously opted to forfeit their playoff games. And good thing they did. The opposite would have told the girls on the team that their participation wasn't valued, a message that girls and women alike unfortunately get in a number of different fields including and outside of sports. As Remo reports, after the vote, the team began chanting "Unity" and planned a later game where they played against themselves.
Even though Title IX, passed in 1972, was supposed to bring gender equality to federally-funded educational institutions, issues like the one the St. John's basketball team faced still happen at public and private schools alike. And even outside of schools, huge inequalities between men and women professional athletes threaten the abilities of women to earn a livelihood through sports. Who can forget how the U.S. Women's Team got paid $2 million for winning the 2015 FIFA Women's World Cup, while the men's team received $9 million for losing in the 16th round for the Men's World Cup.
There are countless examples of gender inequality outside of sports. But perhaps the most visible example in the U.S. right now is Donald Trump's win for the presidency over his vastly more qualified opponent. Qualifications aside, what does it tell kids today that someone with a very public history of alleged sexual harassment and misogyny is the leader of the entire country? Think of how much harm could have been avoided if even one man (Trump, for example) had been taught how to stand up to sexism before he had entered positions of power.
Luckily, in this day and age, there are many resources available to those looking to teach youth about sexism and how to resist it. But they're useless if educators, caretakers, guardians, and parents don't make talking about sexism and misogyny a priority. The St. John's 5th grade basketball team is a great example of youth standing up to sexism. But unless kids see these examples in their own lives, stories like these will continue to be a rare breath of fresh air in an environment clogged and polluted with patriarchy.