This List Of The Top Tourist Attractions In Every Country Is Super Fascinating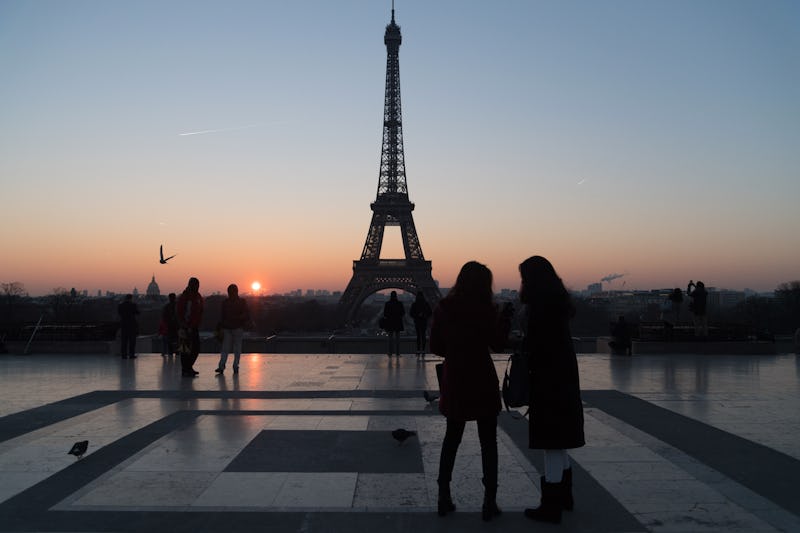 Pascal Le Segretain/Getty Images News/Getty Images
A vacation somewhere new is a great chance to explore and find your own path, stumbling upon unique, hidden gems along the way, and seeing things others don't always get to see. It's so exciting to find something off the beaten path that isn't packed with people! Even so, the biggest tourist attractions are something you still always need to make time for. After all, they're tourist attractions for a reason! They always feature something epic, whether it's a huge monument, a piece of art, or a gorgeous landscape. Tourist attractions might be over-crowded, exhausting, and cliché, but they are still interesting and worth seeing. And in most places, there's more than one to look out for. Looking into what's worth your time can be a little overwhelming, but seeing reviews from others is always so helpful. Plus, sometimes the must-see attractions are a little surprising. VoucherCloud recently released a list of the top tourist attractions in every country according to TripAdvisor data from 2016, and some of them aren't what you would expect at all.
VoucherCloud.com, a discount voucher and coupon code website, created this comprehensive map detailing which tourist attractions were top-rated in each country, offering a fun little tool for travelers to choose where exactly they should hit up no matter where they're going. Trust me: the list is a must-see for anyone going on a trip any time soon.
Some of the must-see spots were obvious, like The Great Wall of China in China, Niagara Falls in Canada, the Colosseum in Italy, and the Taj Mahal in India. These are incredibly popular destinations, and it only makes sense that they would be at the top of every visitor's list of things to see.
Others were a little bit more surprising. One would assume that, for the United Kingdom, the top rated attraction might be Buckingham Palace or Westminster Abbey. Nope — it's The Harry Potter Studio Tour. Not a bad choice! For France, you might think the top attraction would be the Eiffel Tour or the Louvre Museum to see the Mona Lisa - you would be wrong. The top rated "Thing To Do" in France was the Musee d'Orsay. Oh, and in America? Central Park was number one, which is huge considering how big the country is.
Interestingly enough, the majority of the top destinations were natural wonders, which is proof that what nature provides can often be better than anything humankind can create. Out of 197 countries listed, 76 of the destinations were natural attractions, 54 were historical, 38 were generic tourist attractions, and 29 were religious.
Certain regions seem to be more focused on specific types of attractions. Western Europe, for example, is very tourism focused, while Eastern Europe is more about history.
In North America, South America, and the Caribbean, the biggest things to do are all about natural wonders.
Asia had a mix of historic and tourism-based attractions:
If you're having trouble seeing each attraction on the maps, you can head over to VoucherCloud, where you can easily zoom in on the map and get a better look. It's kind of fun to mark off what you've seen and add what you want to see to your bucket list.
The list is not only really interesting, but it's also an incredibly helpful tool in planning a trip. This is especially true if you're going to a smaller country that isn't talked about as much as, say, Italy or the United Kingdom. It's definitely something you're going to want to bookmark for continued future use.
Editor's Note: This post was updated from its original version on June 20, 2018.