A New Charles Manson Documentary Is Coming & Will Include A Surprising Family Member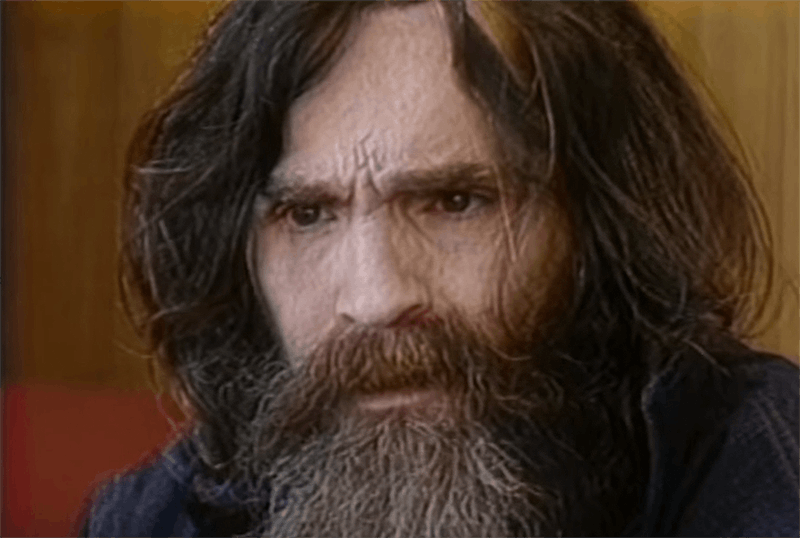 TODAY/YouTube
If you're wondering what America's next true crime fixation will be, the answer seems to have arrived: there's a Charles Manson documentary in the works. According to TMZ, the production team began filming just months before the cult leader died in prison in November 2017, and the team reportedly has enough footage for a full feature. TMZ also reports that there a few networks already showing interest in picking up the doc. The project will cover Manson's life and death, up to and including the court battle over his remains, the 83-year-old's open casket funeral, and — a man who claims to be related to the infamous cult leader.
No release date has yet been issued, but the doc has a working title of Manson's Bloodline, so named because the story will be viewed partially through the lens of Manson's alleged grandson, Jason Freeman. The 41-year-old claims to be the offspring of the convicted murderer's son, Charles Manson Jr., who changed his name to Jay White before his death by suicide in 1993. But while his late father wished to distance himself from the mastermind behind the infamous 1969 murder spree that claimed the lives of nine, Freeman has spent the last few years attempting to forge a bond with Manson.
The oil-rig worker told PEOPLE in November 2017 that he'd spent hours on the phone with the man he insists is his grandfather. "He kept asking me what I wanted. 'What do you want from me?' I said, 'I just want to get to know my grandfather." Freeman also made clear to the outlet that he empathizes with Manson, referring to the older man as a "loving, compassionate man," and refuses to lay the murders at his feet. Because he wasn't physically involved in the murders he commanded, Freeman claimed that Manson believed his "hands are clean":
"He specifically said he did not kill Sharon Tate [who was pregnant at the time] or anybody in that house. He would never hurt a human with a baby inside of them."
That's certainly not a popular opinion when it comes to the late murderer, but it's one that appealed to the executive producer for this piece, a man named Zak Bagans. Bagans' IMDb page proclaims him to be a documentary filmmaker and "explorer of the paranormal"; he hosts the Travel Channel show Ghost Adventures, and executive produced a series called Paranormal Challenge and a 2018 documentary called Demon House.
The documentarian crossed paths with Freeman during yet another project, Deadly Possessions, for which Bagans interviewed the Floridian as part of the process of acquiring one of the televisions that Manson watched in prison. It was from that interview, and their shared interest in the convict, that the idea for Manson's Bloodline sprung. Bagans decided to follow Freeman throughout his ill-fated attempts to meet his long-imprisoned grandfather face-to-face.
While his quest was ultimately unsuccessful, as the prison system was reportedly unwilling to facilitate a meeting between the alleged relatives, there was plenty for the cameras to capture along the way. They were reportedly present at Manson's funeral, and along for the ride in the court case that just recently ruled in Freeman's favor in the battle for his alleged grandfather's body. In a Mar. 12 ruling, Kern County Court Comissioner Alisa R. Knight stated:
"Freeman is hereby determined to be the surviving competent adult next of kin of the decedent. No sufficient probative evidence was provided to this court to refute Freeman's claim."
That makes him responsible for funereal and burial expenses, but also means that he can dispose of Manson's remains in any way he wishes — including featuring them on a documentary first, if he should so choose. In any case, there's likely a lot more filming to be done on this project, as the issue of Manson's estate is still hotly-contested as well.