Disney Just Announced A New TV Show Featuring An Amazing All-Indian Cast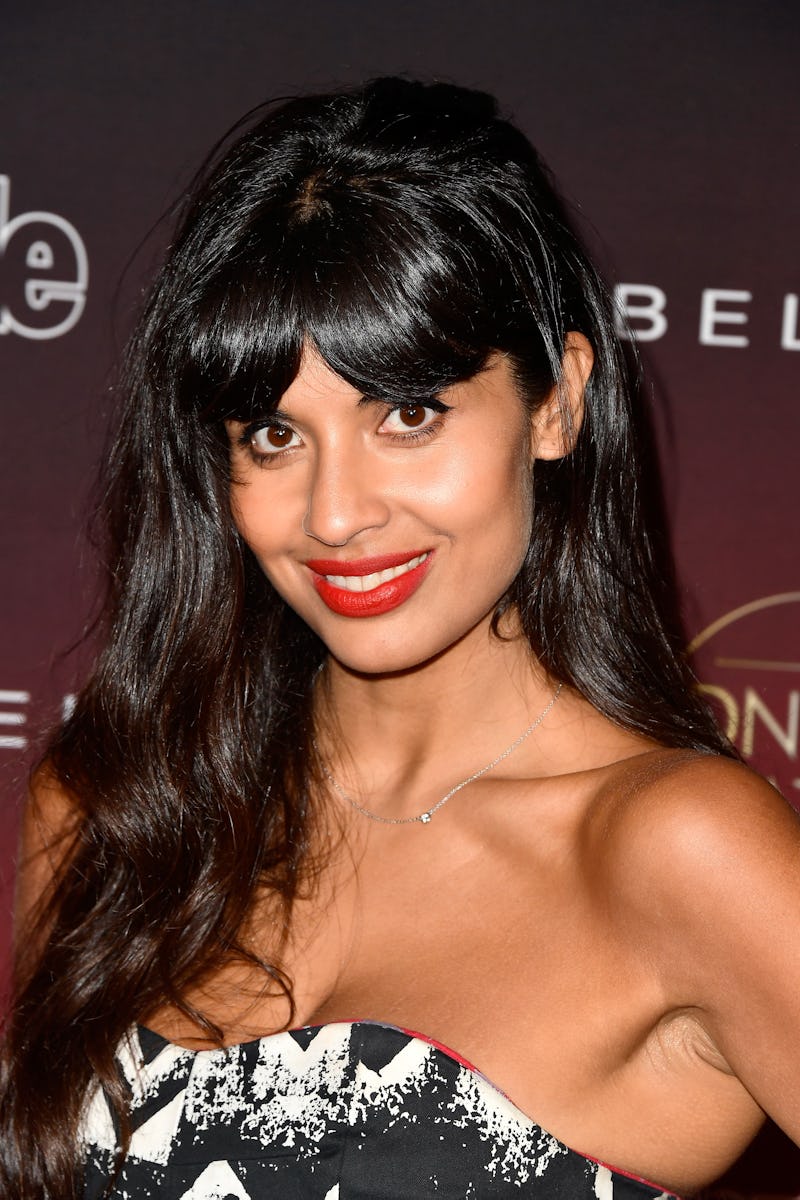 Frazer Harrison/Getty Images Entertainment/Getty Images
Disney Junior's Mira, Royal Detective isn't being released until 2020, but it's already earning plenty of praise. The new Disney show features an all-Indian cast, and some of your favorite stars will be in the mix.
Jameela Jamil, who plays the lovable but often clueless Tahani on The Good Place, will be taking a break from playing someone whose eternal fate is in question to voice one of the characters on the upcoming show. She'll be joined by Slumdog Millionaire star Freida Pinto, New Girl actor Hannah Simone, Designated Survivor actor Kal Penn, comedian Aparna Nancherla, and The Mindy Project actor Utkarsh Ambudkar, Entertainment Weekly reported. The titular role of Mira will be played by Leela Ladnier, a 15-year-old Hollywood newcomer, the outlet noted.
The series is already being heralded as a boon for representation, and its cast is definitely praiseworthy. There's not a ton of information about Mira, Royal Detective yet, but it looks like Mira will be solving plenty of mysteries. And in a children's fiction market that's filled with stories of princesses, a show that's focused on Mira's knowledge and talent is a very welcome change. Disney Junior's tweet refers to Mira as "a young girl who's smart, resourceful and has a knack for solving mysteries," which sounds like a pretty promising description.
Fans were quick to respond to tweets from Disney Junior and the show's cast members about what Mira, Royal Detective's casting means to them. Some people pointed out that while there should already be more Indian representation on screen at this point, it's still welcome news.
And one person was already thinking about how their child could dress up as Mira for Halloween.
Based on the responses to Disney Junior's announcement, it looks like fans of all ages will be tuning in for the new show.
Other cast and crew members, including I Feel Bad star Sarayu Blue, tweeted about how excited they were to be involved with the new series.
Disney has also been praised recently for the Disney Channel series Andi Mack, which features multiple Asian characters. The series also depicted the Disney Channel's first coming-out story. It looks like the company is dedicated to telling a variety of stories on screen and to showing characters from plenty of different identities.
As for how fans without access to Disney Junior can watch the show, it's not clear if Mira, Royal Detective will be available on Disney+, Disney's upcoming streaming service. Disney+, which is set to become available in late 2019, will offer TV shows focused on Loki and High School Musical, among other new series. The company really does seem to have something for everyone, including fans of all ages. And if Mira, Royal Detective is available to stream, it could reach even more fans who might not have access to Disney's cable channels.
Fans who are looking forward to Mira, Royal Detective are in for a wait, but it sounds like the new series will definitely be worth it. It's great to see that Disney is taking measures to make sure a variety of perspectives and backgrounds are shown on the small screen. And the positive response to the news shows how necessary representation truly is.