Here's The Latest News On Niall Horan's Solo Album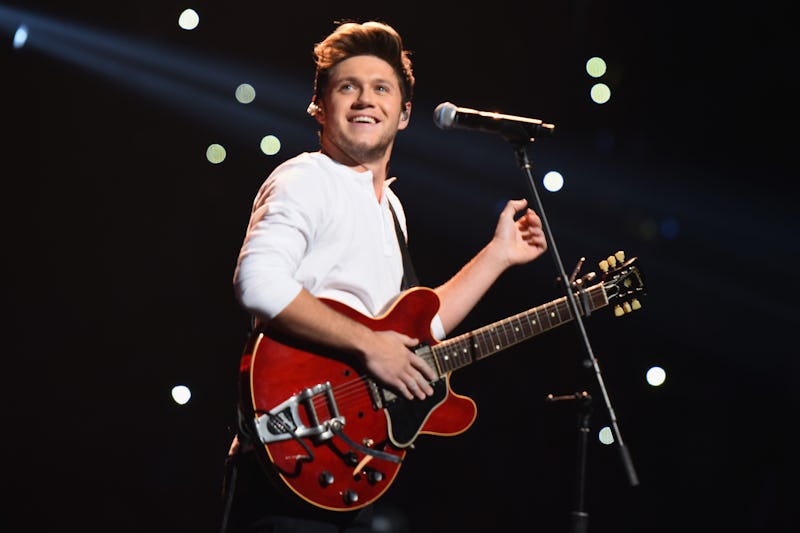 Dave Kotinsky/Getty Images Entertainment/Getty Images
With all the excitement right now about new music from Harry Styles and a video from Zayn Malik, you might think I've forgotten about one of the One Direction boys we're still waiting on a project from. But I haven't. In fact, this Niall Horan solo album update suggests that good news might be just around the corner. But, before you get too excited, no, it isn't the end of the 1D hiatus, no matter how much I screw up my features and wish for it every night before bed. But it's almost as good.
Even though, Horan hasn't released any information about his upcoming album yet, such as the title, the art, or the release date, he has revealed that he's spent some time in the studio recently. Apparently, he's rehearsing with a new band, meaning that he's gearing up for live shows. All of which suggests his debut album is creeping up on us.
He even goes so far as to reference "summer shows," so unless I'm confused and "summer" means something different in Ireland, we could have new music from Niall Horan in as little as two months. Think about it. Most artists don't go on tour with old material, so if he's playing concerts in, say, the summer months of June, July, and August, then he would've had to come out with an album before that — most likely in May or June.
Continuing the detective work, Harry Styles' album is coming out on May 12, so I imagine Horan wouldn't want to overlap with that. A month seems like a nice healthy distance to get away with it. So, based on this new information, and my Styles-based speculations, my best guess is that Niall Horan's solo effort will be out in early to mid-June for all of our summer listening pleasure. If you cross your fingers extra tightly, he might even have something brewing that could work for the Song of the Summer.