NYT Lists No Longer Feature Graphic Books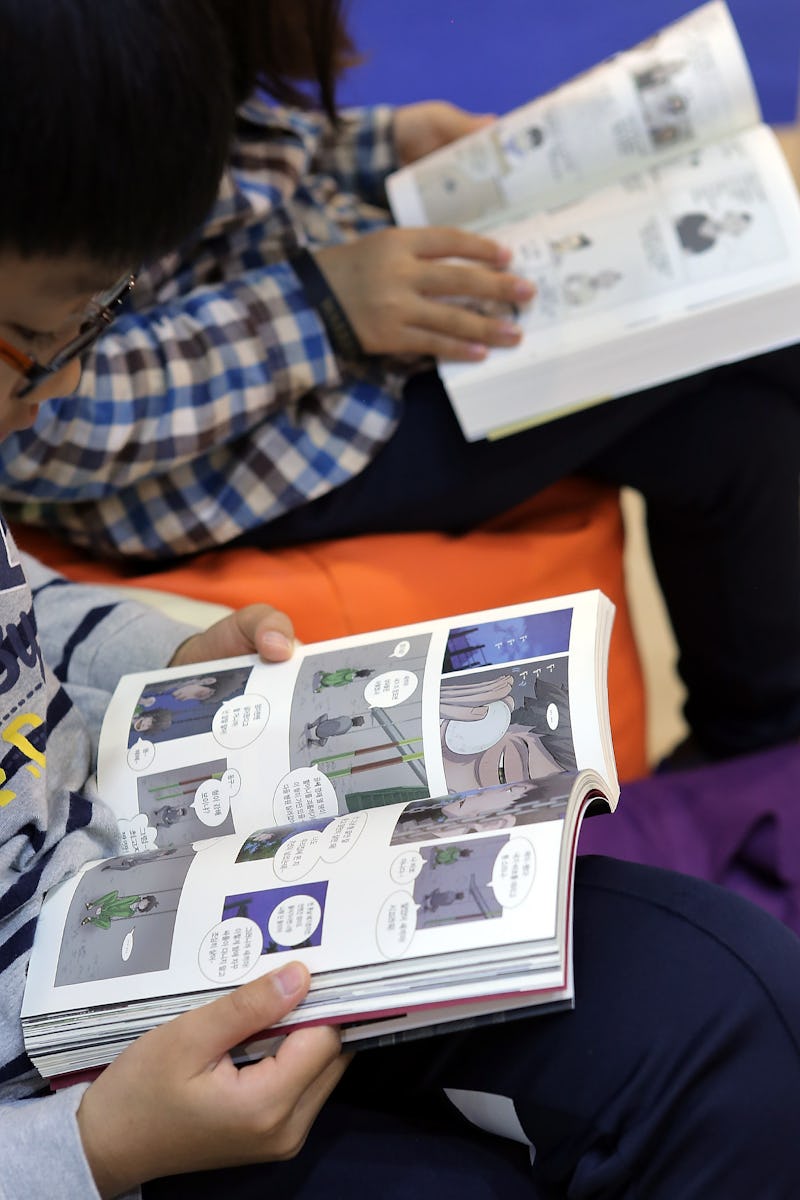 Hannelore Foerster/Getty Images Entertainment/Getty Images
For the last eight years, The New York Times Best Seller Lists have included so-called "graphic books": hardcover graphic novels, trade paperbacks, and manga. Now, those divisions are on the newspaper's cull list, and the move could do major damage to comics and graphic novel sales. The three graphic books lists will disappear in the Feb. 5 edition of The New York Times, which will also include "revisions to multiple categories in the publication."
The New York Times added graphic books to its lists in 2009. At the time, the film version of Alan Moore's Watchmen was headed to theaters, and the graphic novel appeared at No. 3 on the inaugural hardcover list, and at No. 1 on the softcover. Another Moore comic, the one-shot Batman: The Killing Joke, appeared at No. 9 in hardcover back in 2009, and sat at No. 3 in the Jan. 29, 2017 edition, having spent 239 weeks on the list.
But The New York Times Best Seller Lists weren't all strongmen and white superheroes. They showcased the true nature of the comic book industry, which, in spite of gatekeepers and stereotypes, continues to grow more diverse in its characters, creators, and readership. The Jan. 29 edition included:
Kindred by Octavia E. Butler, Damian Duffy, and John Jennings, No. 1 in Hardcover
Rolling Blackouts by Sarah Glidden, No. 7 in Hardcover
The One Hundred Nights of Hero by Isabel Greenberg, No. 9 in Hardcover
Ghosts by Raina Telgemeier, No. 1 in Paperback
Drama by Raina Telgemeier, No. 2 in Paperback
Smile by Raina Telgemeier, No. 3 in Paperback
March: Book One by John Lewis, Andrew Aydin, and Nate Powell, No. 4 in Paperback
Love Is Love by various, No. 5 in Paperback
Fun Home by Alison Bechdel, No. 6 in Paperback
Persepolis by Marjane Satrapi, No. 7 in Paperback
Sisters by Raina Telgemeier, No. 8 in Paperback
The Baby-Sitters Club Graphix: Kristy's Great Idea by Ann M. Martin and Raina Telgemeier, No. 9 in Paperback
Roller Girl by Victoria Jamieson, No. 10 in Paperback
Comic book industry professionals are just as baffled as the rest of us as to why, after eight years, The New York Times would stop tracking graphic novel and manga sales. There is also the growing fear that independent publishers and diverse titles may struggle without official bestseller status, and that comics readership will stagnate without the list to show just how diverse the industry is. The New York Times says that graphic novels will be folded into traditional hardcover and paperback sales, but that doesn't bode well for comics creators, who cannot hope to outsell staple authors like James Patterson, Danielle Steel, Stephen King, and Jodi Picoult in order to make The New York Times' rankings.
According to Publisher's Weekly, some folks in the industry want to fight back. Charles Kochman, the editorial director for Kindred publisher Abrams ComicArts, "has reached out to other publishers ... in a possible effort to approach the New York Times [sic] about reconsidering its decision." He adds:
We can't compete with the numbers of, say, the self-help category or mass market airport fiction. Comics need to be measured against themselves, not the larger whole of books. Going forward, this decision is going to have a significant effect on how a graphic novel is considered a success.
All may not be lost, however. In response to concerns from readers and creators, New York Times Book Review Editor Pamela Paul revealed the newspaper's further plans for graphic coverage in a series of tweets on Thursday.
If you're a reader or reading adviser who relies on the bestseller lists to find new books, now's a good time to get yourself on the mailing lists for non-Marvel/DC/Dark Horse publishers like Abrams ComicArts, Drawn + Quarterly, Fantagraphics, IDW, Image, and Valiant. Share your favorite comics widely and often. Whether the Times' decision to cut its graphic book lists will hurt comics and graphic novel sales remains to be seen, but that doesn't mean we get to give up on the industry.