This Tweet About Kesha's New Music Sums Up Her Fans' Passion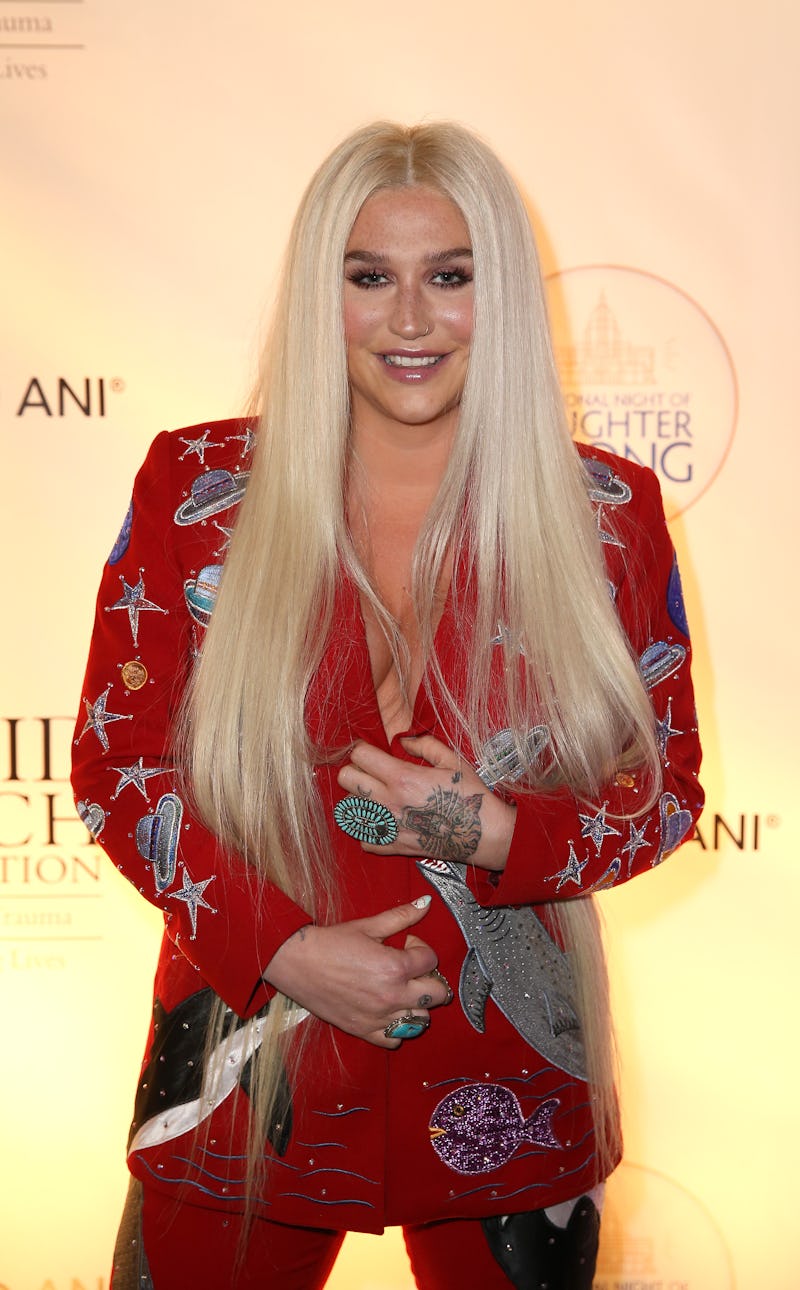 Tasos Katopodis/Getty Images Entertainment/Getty Images
It's been almost five years since Kesha released her most recent album, Warrior, but now, she's finally ready to share new music with the world. Kesha released a new single, "Praying," on Thursday, along with the highly anticipated announcement that her next album, Rainbow, will be available August 11. But despite how long it's been since she's put out new music, this one tweet proves Kesha's fans are still pushing for her success, especially after the tough times she's been though.
As soon as the news about Rainbow broke, tons of Kesha's fans took to Twitter to share their feelings. There was plenty of excitement there, but perhaps even more, there was determination. After everything she's been through — her lawsuit with Dr. Luke, her inpatient treatment for an eating disorder — those who love her music just want it to do well, starting with this first single, and are already encouraging others to buy the song and make sure the new album goes straight to number one as soon as it comes out. This is what real loyalty looks like, everyone.
And even though there are already tons of tweets that share this same thought, this one sums it up the best:
Listen to Jon, please, because this is important. It wasn't easy for Kesha to create this album, not just because of the subject matter she's promised — which, according to what she wrote in Thursday's edition of Lenny Letter, is based off of the dark emotions she's felt over the last few years — but also because of how hard she fought to make the album in the first place.
Kesha has been involved in a lengthy court battle with producer Dr. Luke in which she claims sexual assault and has attempted to get out of her recording contract. Dr. Luke has adamantly denied Kesha's claims and has sued her for defamation and claimed she breached her contract. Kesha has finally found a way to record new songs without feeling that she's compromising herself, and that is a big deal.
Rallying around her now is such an awesome way to respond to the news of Kesha's new album, and this tweet encouraging other fans to do the same is pretty inspiring. It's hard to imagine what it must have been like for Kesha in recent years, but it seems like things are about to get better for her. Rainbow sounds like a very apt name for an era in her life when those dark clouds are finally starting to part, so why shouldn't fans try to take her straight to number one?
August 11 is just a little more than a month away, and if this tweet is any indication, it seems that Kesha will have plenty to celebrate when that day comes. Her comeback has been in the pipeline for such a long time now, and judging by "Praying," it's definitely going to be worth the wait.