People Think Eugenie Should Pay For Her Own Wedding, But It's Not That Simple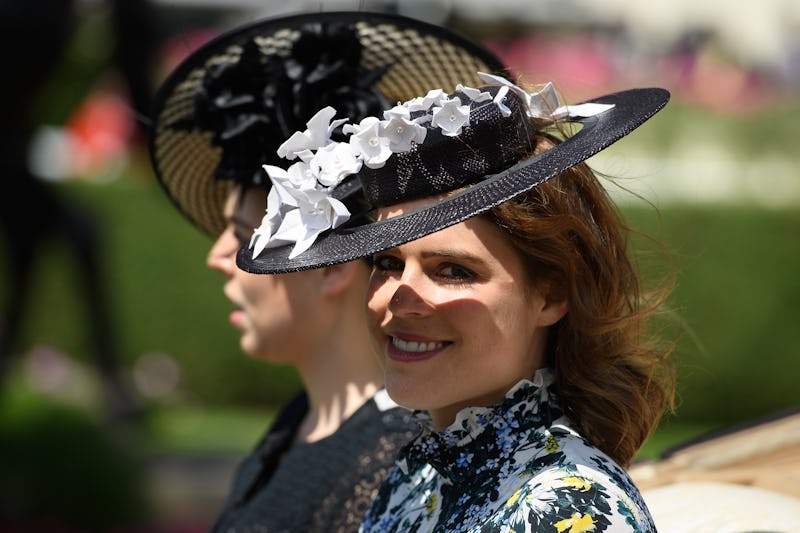 Leon Neal/Getty Images Entertainment/Getty Images
It's pretty normal to get help from your parents when it comes to paying for your wedding, but getting the nation to pay for part of your day too? Fair play to the royals. I'd get the nation to fund my Netflix account if I was that important. But some people have felt pretty irked about their taxes going towards a certain young royal's upcoming nuptials, to the point where a petition has been set up to get the royals to pay for Princess Eugenie's wedding instead.
As you can imagine, Princess Eugenie has pretty expensive taste. There probably won't be Iceland's best party mix waiting for guests at the reception, nor will there by an old uncle spinning the "Macarena" behind the decks to cut down on the cost. Nope, this royal is going all out — and that's entirely her prerogative. The Independent highlighted an important facet of the conversation around taxpayer funding of the wedding: it's actually not the food, drink, dress or party that the public will be paying for. That will all be taken care of by Eugenie and her family. It's actually just the security that will cost the taxpayer money. However, Cosmopolitan have reported that the security at Eugenie's wedding, which takes place on Oct. 12, will set taxpayers back £2 million. Yikes. The petition: "No taxpayer funding for Eugenie's Royal Wedding" was set up by Republic — a political organisation staunchly against the monarchy — and launched on Sept. 24.
Why is the petition important? Well, according to Republic, "A royal wedding is a private, personal event, dressed up as a national occasion. That lets the royals use weddings as PR exercises and expect the taxpayer will pay a large part of the costs." The organisation also argued that, contrary to what taxpayers have been told, a royal shindig really isn't all that great for the economy. They cited this Financial Times article from 2011, which claimed that Prince William and Kate Middleton's wedding actually "held back growth."
As of writing, the petition currently has 6,234 backers, and it's steadily edging up to its 8,000 target. But it seems like quite more than that may be in agreement. Cosmopolitan did a poll asking its readers whether Eugenie's wedding security be paid for by taxpayers. As of writing, 14 percent of its readers have voted "Of course!" while a whopping 86 percent have voted "No! She's not a working royal, this is ridiculous." The petition isn't even the first of its kind. Just type "Princess Eugenie petition" into Google, and you'll find multiple. Just like this one, whose signatories are rapidly rising as I type.
So it seems some people are in agreement. However, others might argue that it isn't Eugenie's fault or responsibility that the family she was born into requires security. The existence of the monarchy is part of a bigger system that's bigger than her or her wedding. InStyle also pointed out that taxpayers are paying quite a bit less for Jack and Eugenie's nuptials than they did for Harry and Meghan's wedding — which reportedly cost the taxpayers £35 million, according to Fortune. As the magazine concludes, "it doesn't look like this royal drama will be simmering down anytime soon."