This HUGE Scribd Update Makes It Easier Than Ever To Stay Informed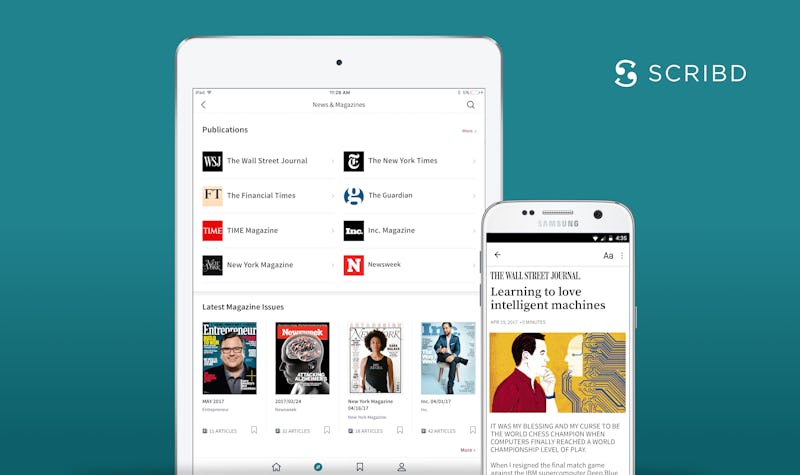 We all know that staying on top of current news is more important than ever, as is getting our updates from a variety of news sources. With the fake news epidemic of 2016 came a growing concern that mostly unpatrolled online news sources like Twitter and Facebook were not enough to keep a person fully informed, and in fact, could actually be to the detriment of consuming accurate information. So it's great news, then, that Scribd, the popular digital reading subscription service that provides monthly access to books, audiobooks and magazines has just announced that they are adding news sources to their growing list of reads.
Scribd will now include select articles from The New York Times, The Wall Street Journal and the Guardian, along with a select archive of content from the Financial Times. In addition, they will also include access to articles from more than a dozen top-tier news brands including NPR and ProPublica. This expansion can only help readers be their most knowledgeable and informed selves, while continuing the convenience they have come to know and love from other online and app-based news sources.
The addition of newspapers comes on the heels of Scribd's successful expansion in November into magazine content like New York Magazine, Fortune, Time and many more. All combined, Scribd has now become a one-stop shop for the information you need to know from trusted journalists and publications. So step away from those status updates from your grandmother's best friend's son's cousin and start getting your news the right way.
Scribd is available across iOS and Android devices as well as web browsers for $8.99 per month.