See Carly Rae Jepsen & Lil' Yachty's Commercial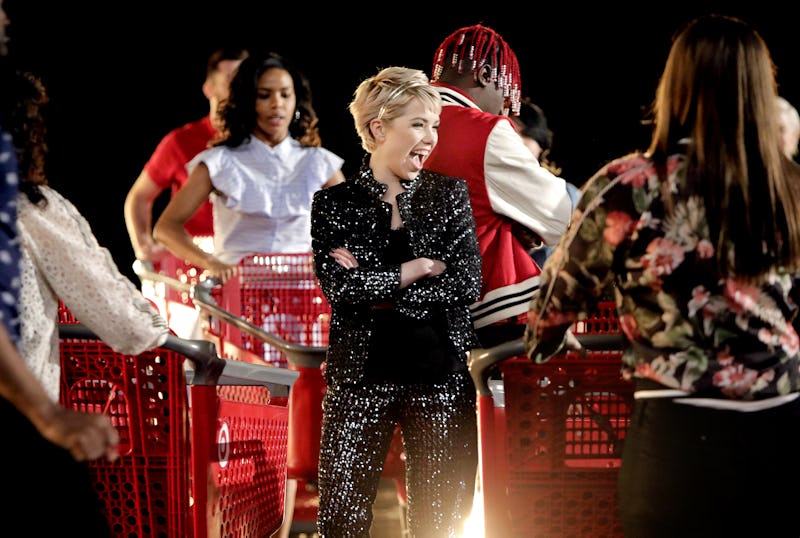 Rachel Murray/Getty Images Entertainment/Getty Images
Many of the commercial breaks for the first part of the Grammys were actually advertising another commercial — a 3-minute Target commercial featuring Carly Rae Jepsen and Lil' Yachty. The commercial managed to live up to the hype, delivering a bold and outrageous video for Jepsen and Yachty's cover of the hip-hop classic "It Takes Two", and people on Twitter have some very conflicting opinions on how they feel about the ad.
The commercial itself proved to be appropriately ridiculous and fun, suiting the song and the performers. Lil' Yachty rode in wearing VR goggles, got carried away by a drone, and swam with Swedish Fish. He was eventually joined by Jepsen, who postured against a wall of emoji pillows and managed to drop a verse. The blockbuster commercial played like an alternate-reality La La Land sponsored by Target — and people seemed to either really love it or really hate it.
The divide seemed to come down to whether or not you were already a fan of Lil' Yachty or Jepsen. Both artists inspire devotion in their fans, many of whom have come out in support of the bombastic advertisement. These two musicians have their fair share of fans, but their unique approach to the song also confused some viewers.
Here's A Sampling Of Those Who Loved It
And Those Who Weren't So Keen On It
Whatever side of the fence you fall on, it certainly left a big impact on everyone who saw it.