Trump Hostile History With The NFL Goes Back A Lot Further Than You Think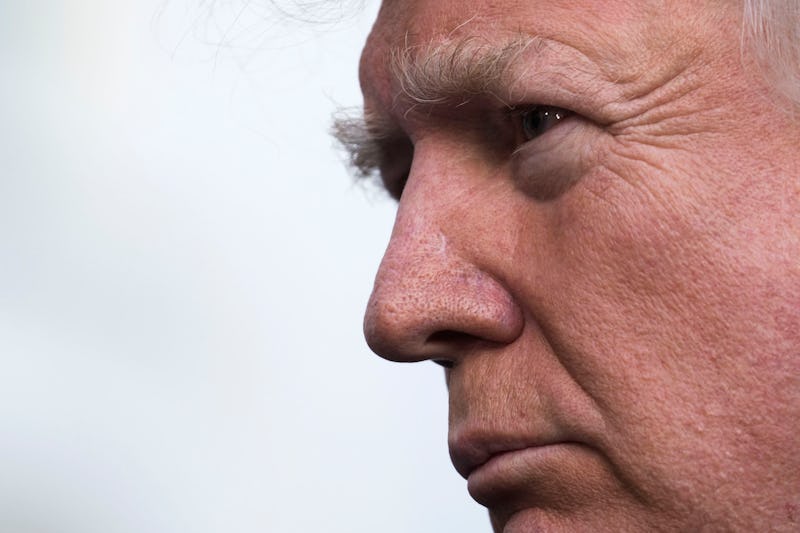 Pool/Getty Images News/Getty Images
Donald Trump has recently received a lot of attention for his criticism of the National Football League (NFL), as the president has repeatedly condemned players for kneeling during the national anthem to protest racial injustice in the United States. Interestingly, this is not the first time Trump has criticized the NFL, its players, and its owners. Trump has a history of feuds with the NFL, something into which the timeline below will provide more insight — and perhaps event assist in explaining his current beef with the league.
Indeed, Trump's history with the NFL seems to be primarily characterized by a perpetual desire to become an NFL team owner, something which he seemingly considers a very prestigious position. However, he has repeatedly struggled to achieve this aim; longtime observers say that in his frustration and apparent continued attempts to secure team ownership, Trump has engaged in a variety of feuds and heated exchanges with the football league.
Thus, without further ado, the following is a timeline of the feuds and milestones in Trump's complicated relationship with the National Football League, the capstone of which is his current ongoing feud with the league regarding players taking a knee during the singing of the national anthem.