How To Get Tickets For Bustle's Rule Breakers Event, Starring Janelle Monáe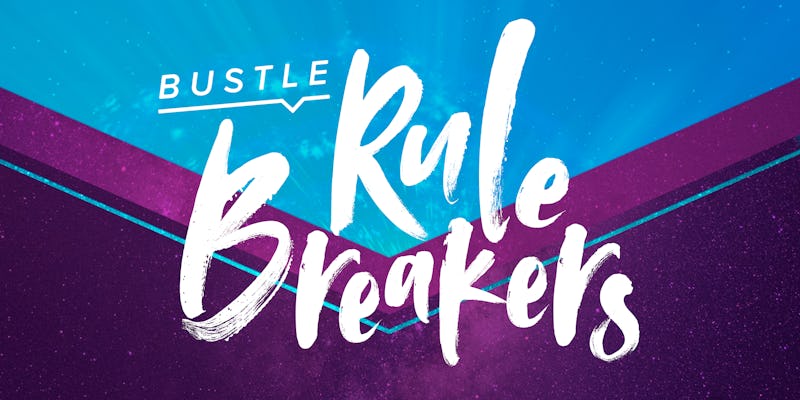 Attention, everyone: Bustle's inaugural Rule Breakers event is almost here. Celebrating female and non-binary boundary breakers everywhere, the day-long event takes place Sept. 22 at the LeFrak Center at Lakeside in Brooklyn's Prospect Park. Since it'll be here before you know it, you'll probably want to buy your tickets for Bustle's Rule Breakers as soon as possible. And in case you need any more convincing, Grammy-nominated artist Janelle Monáe is headlining, not to mention a slew of fun activities like roller-skating and so much more.
All tickets for the event can be purchased via Bustle's official Rule Breakers page. At this time, you can nab some Early Bird tickets, which cost $35 — and they include some pretty cool perks. Of course, you'll get access to all of the general event programming, which includes performances from Monáe, duo Sofi Tukker, DJ Samantha Ronson, and multi-talented DJ and director Va$htie. In addition to your ticket, you'll receive a complimentary welcome cocktail, access to "Lawn Seating" for the musical performances, and complimentary roller-skating, paddle boating, and surrey rides. Sounds pretty sweet, right?
There's just one catch: There are only a limited number of Early Bird tickets, so they will eventually sell out. But if you miss out on that round of ticketing, there's no need to worry — you'll still be able to purchase General Admission tickets ($45) and VIP tickets ($60). General Admission tickets include all the amazing general event programs (musical performances, a complimentary cocktail, and complimentary rides for various activities), while VIP guests will receive everything included in a General Admission ticket, plus so much more. VIP ticket holders will be granted a dedicated VIP entry, exclusive access to the VIP Oasis for the headlining performances, complimentary goodies, and a swag bag. Considering all the cool perks that come with each ticket, how can you not want to join in on the Rule Breakers fun?
Even if you can't make it in-person to the Sept. 22 event, there's no need to fret. Bustle's Rule Breakers isn't just confined to this one day. Later this month, Bustle will be launching its Rule Breakers digital issue, which features Monáe as the cover star and highlights 21 women and non-binary individuals who are breaking the status quo and affecting positive change in their communities.
Kate Ward, Bustle Digital Group's Editor-in-Chief, explained the message behind the September event and the month-long celebration multi-platform digital celebration in a statement:
"At Bustle, we have always celebrated women who have broken boundaries to achieve amazing things, but Rule Breakers gives us a chance to celebrate them in real life."
Bustle's Rule Breakers counts HP Inc., 1850 by Folgers, Fossil, Visa, Sony Pictures film The Girl in the Spider's Web, and more as supporting brands.
Be sure to stay tuned to Bustle's Rule Breakers page in the weeks leading up to Sept. 22. That way you won't miss out on any new details about all of the activities and performers who will make it a day to remember.