Tiffany From 'Bachelor Australia' Broke Barriers When She Dated A Fellow Female Contestant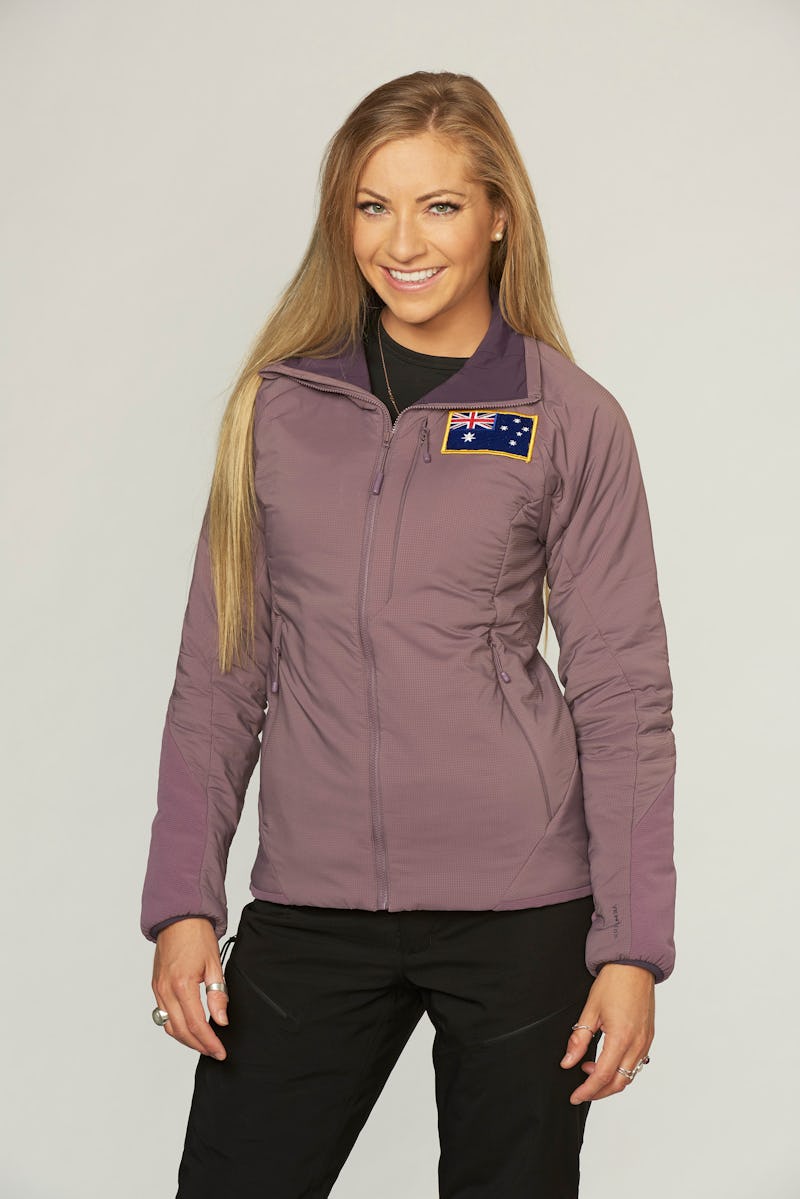 ABC
The world might be excited about the 2018 Winter Olympics, but members of Bachelor Nation know that the real sports event of the season is The Bachelor Winter Games. The new series will feature former cast members of not just the American Bachelor and Bachelorette series, but contestants from Bachelor/ette series across the globe, from Canada to Japan. In the spirit of the Olympics, the new series will truly be an international affair, as American audiences will get to see old favorites and new ones come together for compete for victory, and for love, of course. But not only is the series breaking new ground with its international format, but some of the contestants are as well. One of the women fighting for Team Australia, Tiffany dated a fellow female Bachelor Australia contestant after the show wrapped, bringing an important conversation about sexual fluidity to an often relentlessly traditional franchise.
Tiffany competed on the 2016 season of Australia's Bachelor, where she was one of the women vying for the heart of leading man Richie Strahan. Though she was eliminated fairly early on in the competition, Tiffany was in the house long enough to develop a connection with someone other than the Bachelor — fellow contestant Megan Marx. In an interview with PopSugar after her elimination from the show aired, Tiffany shared that she developed a close friendship with Megan both during and after the show:
"100 percent, Megan's like my best friend. We've got a friendship for life now. And even though I wasn't as close to a lot of the other girls as I was with Megan, I'm going to be friends with all of those girls. We shared an experience that nobody else but us will experience."
But that friendship quickly developed into something more. In October of 2016, the couple revealed in a series of photoshoots on Instagram that they were dating.
Immediately the couple became at the center of a media circus. Many of their fans recognized the importance of this moment for normalizing LGBTQIA+ relationships, especially considering the level of exposure the pair had due to their stint on a television show that is watched by a large swath of the population, some of whom might not be exposed to relationships within the LBTQIA+ community otherwise. Megan and Tiffany recognized their unique position, and sought to use it for good. In a post on her blog, The Tiffany Times, Tiffany shared that she and Megan "had the best of intentions to inspire and help normalize same sex relationships, to show that love is love, to remove labels and stigma, to just BE."
But while their fans were supportive of their love story, and were grateful for the work they were doing to bring same-sex relationships into mainstream discourse, the media was not always kind to Megan and Tiffany, revealing the homophobia that still permeates society. Another contestant from their season, Kiera, claimed that Megan and Tiffany's relationship was fake and just for publicity, falling into the heteronormative (and hurtful) misconception that gay couples are in some way less authentic or "real" than straight ones.
And, as a piece in Cosmopolitan Australia points out, much of the media fascination with the couple had more to do with the fetishization of queer female couples than with the actual importance of the relationship. Headlines focused almost exclusively on Megan and Tiffany's nude photoshoots and details about their sex life. In her blog, Tiffany shared that men began to approach her and Megan on the street to suggest a threesome.
The media circus put a strain on the relationship, as Tiffany revealed in her blog. "We made the decision (mistake) at that point to share our relationship with the public mostly via our Instagram accounts. This, I believe, would eventually cost us our relationship," she shared, before writing that the couple's impending move to Bali to get away from the spotlight put even more pressure on the relationship:
"Can you remember how difficult it was to navigate your first relationship? Now put that relationship under a microscope with the whole world watching and that is how I felt. It was my first relationship with a woman and it was hard enough trying to find my way through that, let alone with the constant onslaught from media, fans and haters."
The pressure ultimately proved to be too much for the couple, who split sometime in the beginning of 2017. Megan has since gone on to date another Bachelor Nation star, Jake Ellis, while Tiffany is set to appear in the Winter Games. But even though Megan and Tiffany are no longer together, their relationship broke some new ground for the Bachelor franchise, which is often reluctant to acknowledge sexual fluidity at all, other than to crack crass jokes about "bromances."
By making their relationship public, and demonstrating to Bachelor fans in Australia and beyond that not every woman's ideal romantic fantasy includes riding off into the sunset with a man, as the show's format seems to suggest, Tiffany and Megan were trailblazers within the Bachelor franchise. Whether or not Tiffany choses to talk about her romantic history on the Winter Games, or whether she decides to pursue men or women on the show, is entirely up to her. She and Megan have already shown the world that there is no one model for what it means to be in love, despite what The Bachelor might have you believe.