Tiffany Trump Reportedly Broke Up With Her Boyfriend & The Reason Why Is SO Relatable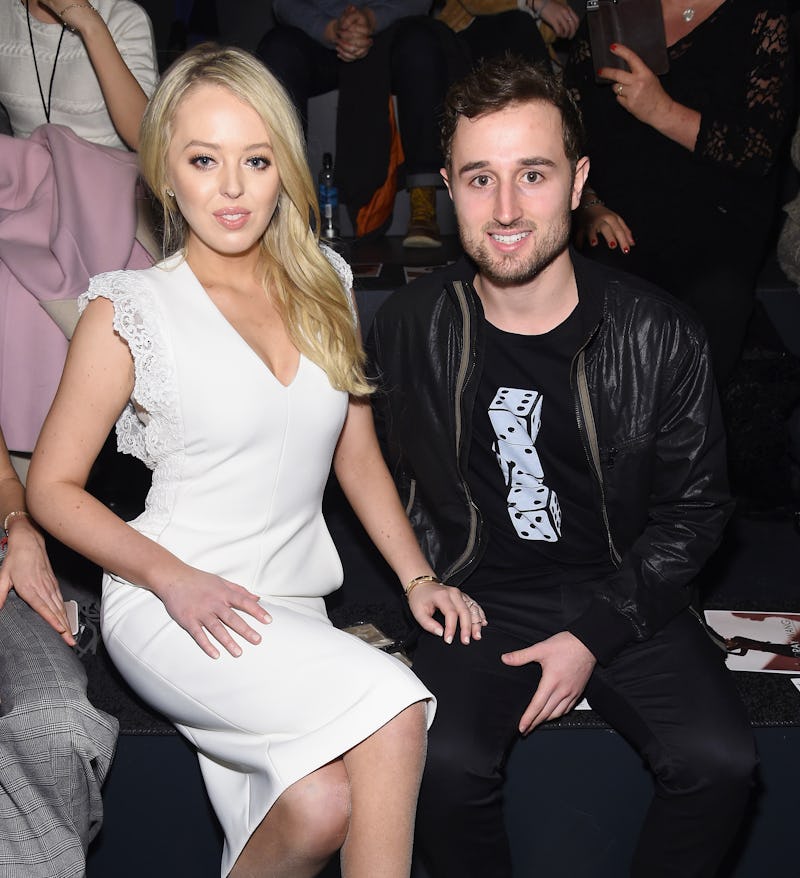 Jamie McCarthy/Getty Images Entertainment/Getty Images
Us Weekly reported Wednesday that Tiffany Trump and her boyfriend Ross Mechanic broke up. They had been dating for two years, but a source told Us Weekly that they had a "cordial split" in the fall for a reason that many of us can surely relate to: Tiffany wanted to focus on law school. This is the second report of a Trump family breakup in the last week; on Thursday, Tiffany's sister-in-law Vanessa Trump filed for divorce from Donald Trump Jr., the president's son.
Tiffany, Donald Trump's only child from his marriage to Marla Maples, has largely stayed out of the spotlight since her father launched his political career in 2015. Although she did speak at the Republican National Convention, she didn't take up a post in the White House after her dad's victory, opting instead to attend law school at Georgetown University, just a few minutes away from the White House. Unlike her sister Ivanka or her brother Don Jr., Tiffany generally stays out of politics and rarely gives media interviews.
However, Tiffany and Mechanic did attend a New York Fashion Week show together in February, and were seen sitting in the front row with Maples. If the Us report is accurate, that would mean they attended when they'd already broken up, which suggests that the split was indeed cordial.
Tiffany and Mechanic met as undergrads at the University of Pennsylvania. People reports that the couple was together and happy as recently as July 2017, and that Tiffany would spend entire summers at Mechanics' family's vacation house in the Hamptons. As the school year approached, however, Tiffany became "extremely stressed out to be moving cities from New York to D.C.," a source told People.
Before matriculating at Georgetown, Tiffany graduated with a double major in sociology and urban studies from the University of Pennsylvania. She's worked as a model, most notably during New York Fashion Week in 2016, and has over 959,000 followers on Instagram. In 2011, she released a pop single called Like A Bird, although she didn't pursue a music career after that. Along with Barron Trump, Donald's youngest and only child with his current wife Melania, Tiffany was the only Trump offspring not to be named to the president-elect's transition team.
Although she doesn't often comment on her father's political career, she spoke highly of him at a Trump family town hall that aired on CNN in 2016.
"He just makes me want to continue to work harder and improve myself and keep on pushing to my limit," Tiffany said at the time. "I just truly feel that my father is the best father, the best husband he could be."
Mechanic studied computer science at the University of Pennsylvania and, like Ivanka's husband Jared Kushner, is the son of a powerful figure in New York real estate. According to the New York Daily News, Mechanic once worked as a data intern at Cadre, real-estate investment startup co-founded by Kushner.
If Tiffany's breakup with Mechanic was cordial, that would be a stark contrast to her brother's recent breakup. After Vanessa filed for divorce from Don Jr., it was reported that Don Jr. had had an affair with Aubrey O'Day, the Danity Kane singer and a former contestant on The Celebrity Apprentice. What's more, Page Six reported that this happened when Vanessa was pregnant, and that Don Jr. at one point told his wife that he was going to leave her for O'Day.
Vanessa, Don Jr. or O'Day have all refused to publicly comment on those reports. However, O'Day did send a cryptic tweet on election night that said "my story I didn't tell is worth millions now." She has since deleted it.