Everyone's Trying To Match With Olympic Athletes On Tinder RN — & Here's How You Can, Too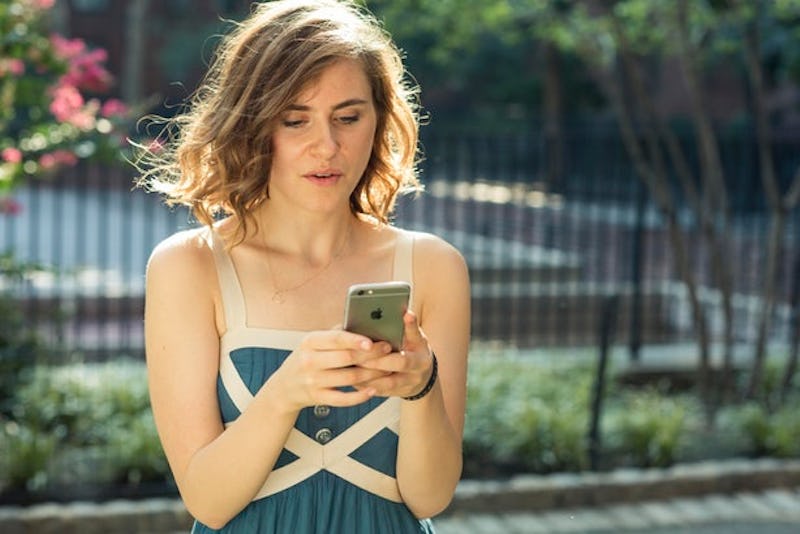 BDG Media, Inc.
With the Winter Olympics in South Korea in full swing, aside from watching the Olympic Games, there's a whole other game going on: Dating games. In case you missed it, dating apps and the Olympics seem to go hand-in-hand — literally and figuratively — during the last several Olympic Games now. For instance, at the 2016 Summer Olympics in Rio de Janeiro, Brazil, Tinder usage skyrocketed. So it should come as no surprise that Tinder usage is already WAY up during the Olympics this year, even just three days in. In fact, Tinder users are even changing their locations — using Tinder's Passport feature — to match with Olympic athletes in PyeongChang, South Korea where the Games are being held. TBH, can you blame them?! Who wouldn't want to match with an Olympian?!
According to a Tinder spokesperson, as of right now, there has been an 1,850 percent increase in Tinder users who are Passporting to the Olympic Villages. Meaning, if you are using Tinder outside of PyeongChang, South Korea, like in New York, Los Angeles, or anywhere really, you can swipe and match with people at the Olympics — even athletes themselves — as though you were actually there.
The catch? In order to use the Passport feature, you'll get it if you pay for either Tinder Gold or Tinder Plus. And apparently, many people have it since that increase is HUGE.
Overall, Tinder Usage Is Up, Too
In addition to the Passport feature being way up as far as the number of Tinder users Passporting to PyeongChang, South Korea, Tinder numbers are up overall.
Tinder usage: 348% increase
Swipe volume: 571% increase
Right swipes: 565% increase
Number of matches: 644% increase
Also, during the Olympic Games, Tinder has given its Olympic Village users *free* access to Tinder Gold (i.e., a few features include Passport, you can see who likes you, and you get five Super Likes per day, etc.).
Now, if you're wondering which countries people are Passporting into the Olympic Villages from, you'll find the top 10 winners below. Maybe before you look, you'll want to take a guess and see who made the list.