This 'To All The Boys' Actor Has Apologized For Offensive Tweets From His Past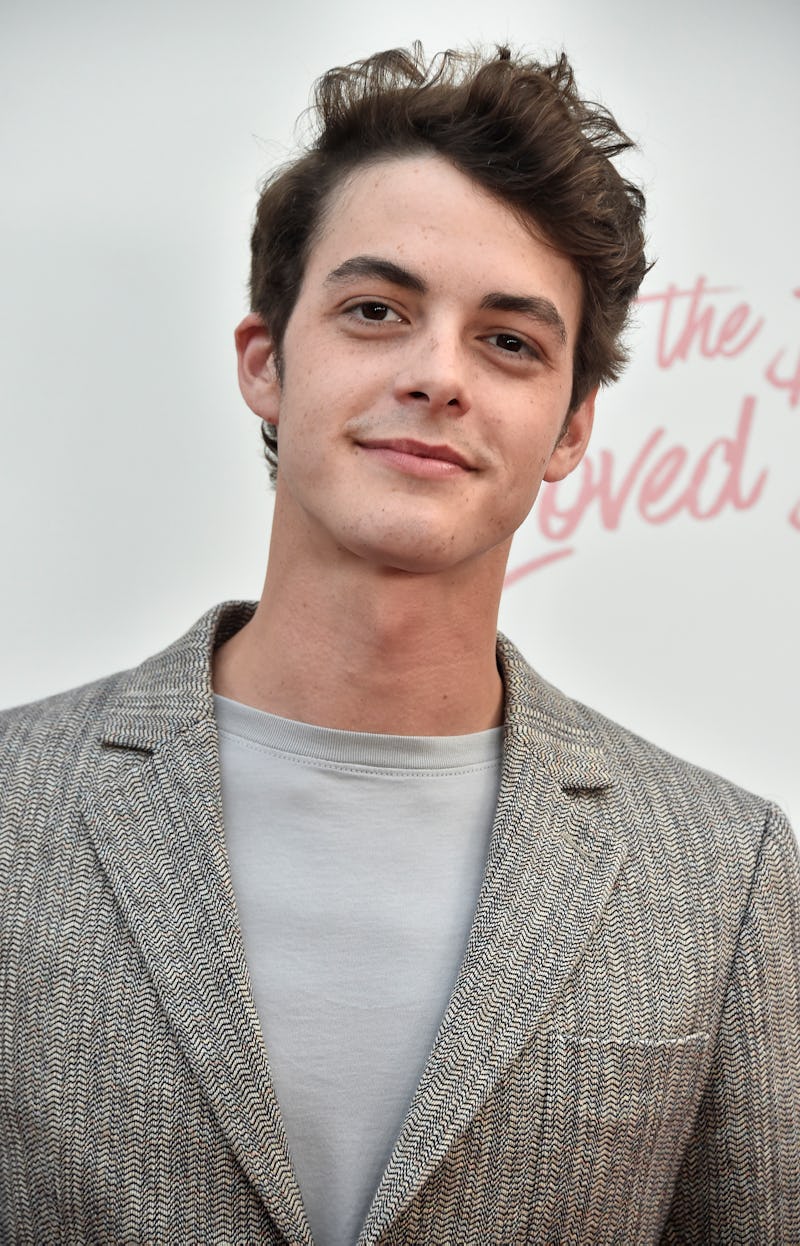 Frazer Harrison/Getty Images Entertainment/Getty Images
With the release — and immediate worldwide obsession over — Netflix's To All the Boys I've Loved Before, the stars of the film have been thrust into the spotlight. And as a result of this new scrutiny, shortly after the movie premiered on Netflix, fans unearthed old, offensive tweets written by To All The Boys star Israel Broussard. Late on Tuesday night, Broussard apologized for his offensive tweets in a statement.
Broussard has been making waves in Hollywood recently, thanks to his roles in To All the Boys I've Loved Before and the hit horror film Happy Death Day. He will next appear in the latter film's sequel, Happy Death Day 2, which is expected to be released in 2019. And with budding fame comes extra scrutiny. According to Entertainment Tonight, many of Broussard's tweets — which were deemed racist and offensive — have since been deleted, including one where he allegedly wrote that "Black Lives Matter has one goal. Division." In another post, which he published on June 8, 2016, Broussard wrote "hashtags don't f*ck*ng matter. but all lives do. black lives matter. white lives matter. police lives matter." He has also tweeted just "all lives matter," on a separate occasion, in October 2016.
Screenshots of other offensive tweets have been shared on Twitter, though Broussard has not confirmed their authenticity. Among these tweets allegedly written by the actor was one from 2009 that declared, "I'm not going out for a gay role, thank you though." That tweet does not appear to be on Broussard's current page, and appears to have since been deleted, but some social media users shared screenshots of the tweet after To All the Boys I've Loved Before was released on Netflix and he began getting a lot of attention from fans for his work in the film.
Most upsettingly, in 2011, Broussard allegedly tweeted in the wake of the Tohoku earthquake and tsunami, which killed almost 16,000 people in Japan, "Dogs can sense earthquakes. Too bad Japan ate them all." (This tweet also appears to have since been deleted.)
On Tuesday, the actor — who plays Josh Sanderson, Lara Jean's neighbor and love interest in the hit rom com — apologized for his past remarks on social media, in a message that he shared on Twitter. Though only one of the more controversial tweets remains visible on his page, Broussard did not deny writing the other tweets, although he didn't mention any specific tweets in his apology message.
"I am deeply sorry for my inappropriate and insensitive words and likes on social media. I take full responsibility for my actions and I sincerely apologize," Broussard wrote. "This has been a pivotal life lesson for me. I am dedicated to becoming a more informed and educated version of myself. Much love -- Israel."
In addition to his own tweets, Broussard came under fire for allegedly liking many problematic tweets, as reported by BuzzFeed, including many messages from conservative figures like Ben Shapiro, and others that seemed to support the Trump Administration's controversial immigration policies, the most upsetting of which resulted in the separation of children from their families at the border.
Fans have been divided over the reaction to Broussard's apology, with some, like @svmberg, arguing that he "learned his lesson, took responsibility, and apologized," while other social media users like @tomdayasass felt that he "only apologized cause people pointed it out."
Broussard himself hasn't expanded on his apology statement, nor has be weighed in on the controversy since. And thus far none of his To All the Boys I've Loved Before costars have commented either. Perhaps the young star really has learned that sometimes, it's best to say nothing at all.