Noah Centineo Almost Didn't Play Peter Kavinsky In 'To All The Boys' & It's VERY Upsetting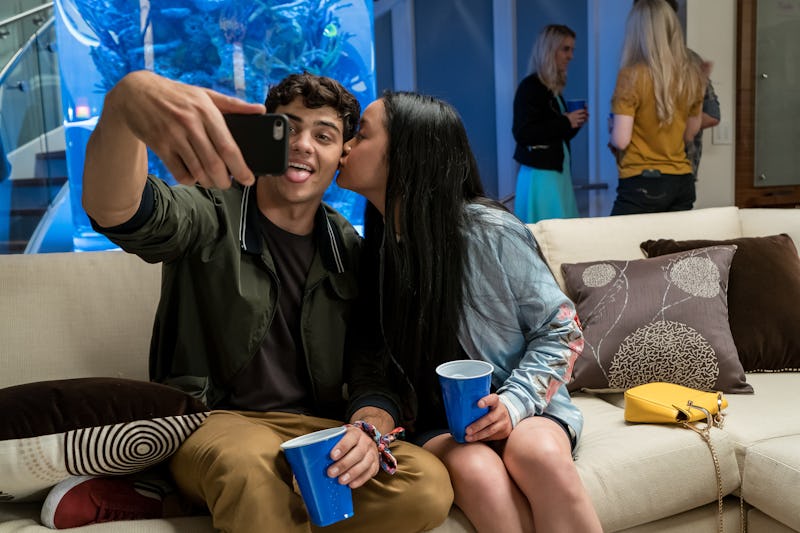 Netflix
There hasn't been a rom-com dreamboat like Peter Kavinsky since Aaron Samuels, but even the Mean Girls character doesn't measure up to the male lead of Netflix's movie, To All the Boys I've Loved Before. In the movie, Noah Centineo, previously known as Jesus Adams Foster from The Fosters, plays Peter Kavinsky, and thanks to To All the Boys' overnight success, the actor has become everyone's newest Twitter obsession. It's shocking then, to learn that Noah Centineo was almost cast as a different role in To All the Boys I've Loved Before.
Yes, as far fetched as it must sound to all those lusting over the actor's portrayal of Peter Kavinsky, Centineo was actually not a lock for the part. As To All the Boys director Susan Johnson told IndieWire in an new interview, the film's other leading man, Israel Broussard — who plays Josh in the movie — almost got the role for Peter Kavinsky. "When we did chemistry reads, I knew I loved Israel and I knew I loved Noah, but I wasn't sure who would play which role," Johnson said. She continued, "I initially was thinking of Noah for Josh, because I thought, 'Oh, he seems like boy next door." Josh is, quite literally, the boy next door in To All the Boys, but he's a little bit more brooding than the jovial Peter Kavinsky whom Centineo was seemingly born to play.
Since Josh kind of hangs behind the in-crowd and lurks in the shadows, Centineo wouldn't get to flash his award-worthy smile so often in To All the Boys, and it's too bleak to imagine what the movie would be like without that smile.
Johnson went on to explain that Centineo's chemistry with the movie's leading character, Lara Jean (Lana Condor) helped make the decision about who should play Peter Kavinsky. "Once I saw Lana and Noah's chemistry I knew we had to go that direction. Israel [Broussard] was great with Janel [Parrish]. I thought that fit really well."
Fans will agree that Broussard did a great job at portraying Josh, and, sure, he'd probably be able to play Peter Kavinsky, just as Centineo would have probably been a great Josh. But without Centineo as Peter, To All The Boys just wouldn't be the same. It's almost sacrilege to even imagine any other actor playing Lara Jean's fake boyfriend. Audiences can't get enough of Centineo and Condor's electric on screen chemistry. This could be the new Meg Ryan and Tom Hanks, people.
Seeing as Netflix's To All the Boys is based on a trilogy of books, talk fo a sequel to the teen rom-com has already begun. And given the extreme fandom that the movie quickly assembled, odds of a Peter Kavinsky-starring sequel is certainly looking good. That's great news for everyone, especial fans who can't get enough of Centineo.
For now, fans can sleep well knowing that everything happens for a reason, and Centineo was cast in the role he was born to play, allowing you to keep on dreaming about one day finding your very own Peter Kavinsky.