Todd Fisher Tweets About Carrie & Debbie Reynolds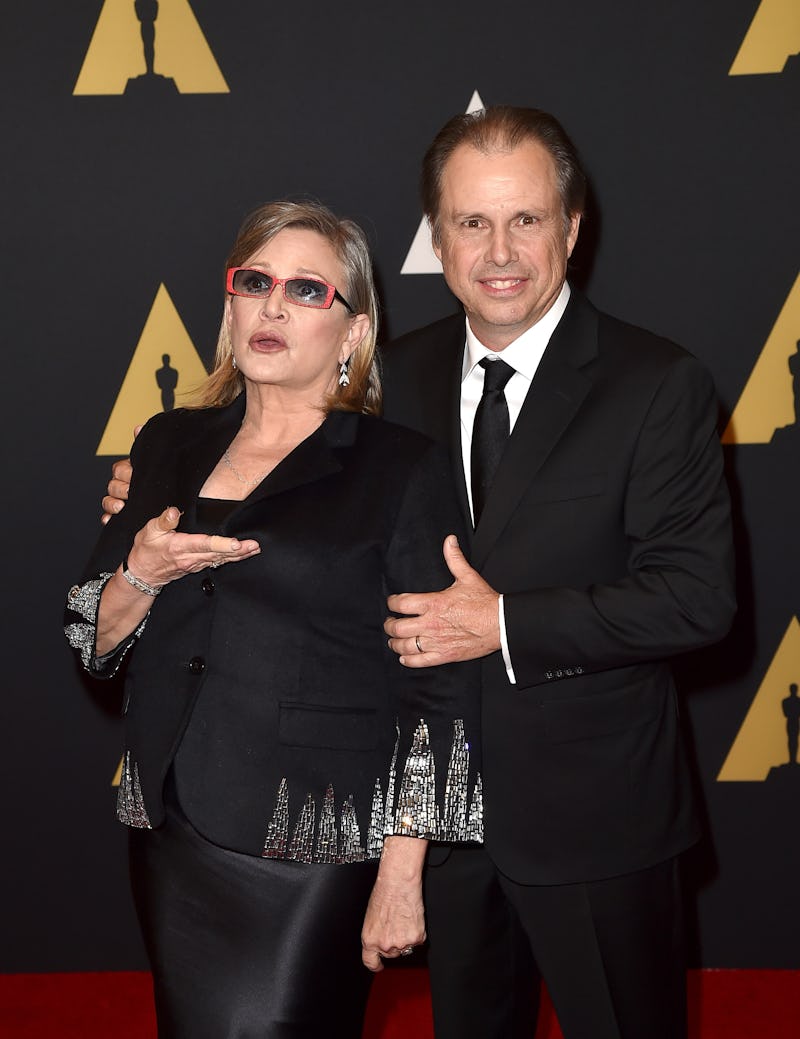 Kevin Winter/Getty Images Entertainment/Getty Images
The day following the death of his mother, Debbie Reynolds, director and businessman Todd Fisher posted the perfect tribute on Twitter in honor of his late sister, Carrie Fisher, and their mother. Carrie died on Tuesday of a heart attack at age 60, and Reynolds passed away of a possible stroke at 84 on Wednesday. A day after revealing to Variety that his mother "wanted to be with Carrie," who died one day before her, Todd tweeted a drawing of Princess Leia from Star Wars and Kathy Selden from Singin' In the Rain. The characters were made famous by his sister and mother, respectively. The two are shown walking arm in arm along with the lyrics, "What a glorious feeling. I'm happy again" from Reynolds' musical.
To accompany the photo, Fisher wrote "This is a beautiful love story to witness in my 58 years. I miss them both so much. Love is everlasting."
While actor Joely Fisher, who is Todd and Carrie's half-sister, wrote on Twitter yesterday that she was "inconsolable" after losing Reynolds, she tweeted that Todd's tribute was, "Perfect." The son of Reynolds and singer Eddie Fisher had been planning Carrie's funeral, when Reynolds reportedly had a stroke according to TMZ.
The strength Todd has been able to muster after losing two loved ones back to back is truly outstanding. While his sister and mother's "love story" has taken on a new life, Todd has magical memories to last a lifetime.