Too Faced & Quay Australia Have A Surprise Coming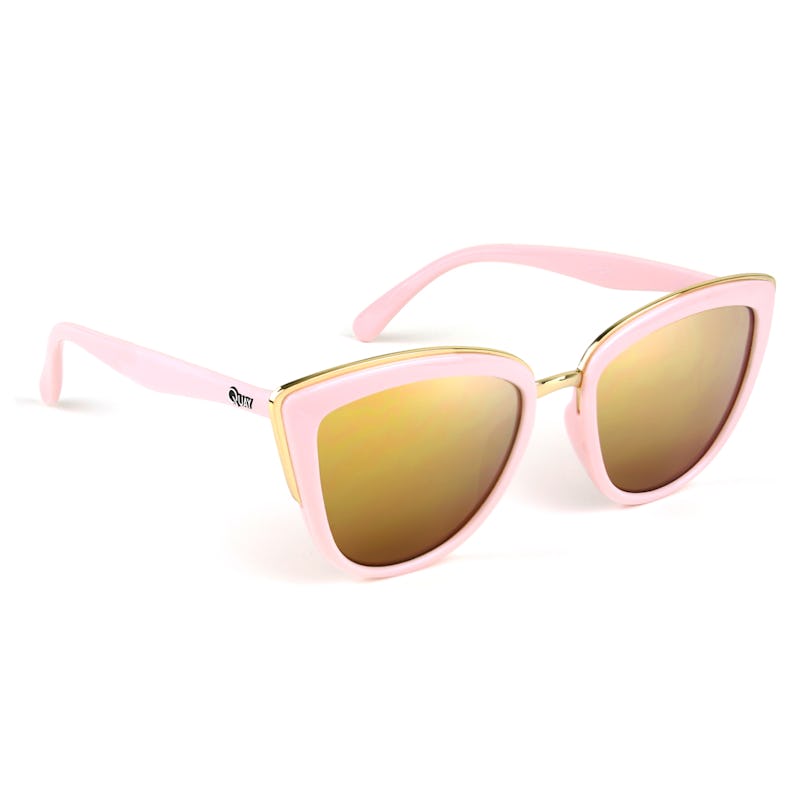 Courtesy Too Faced Cosmetics
Too Faced has already released the shades you'll be wearing all spring long (I'm talking about their Sweet Peach Collection, of course) but the brand's not stopping there. Too Faced teased a project with Quay Australia on Snapchat, which means you've got yet another product from the brand to add to your weekender bag.
Too Faced is clearly on a mission to get you spring break-ready. Their Snapchat post simply read, "Working on something fun with Quay Australia today," so they're not giving out too many details just yet. But these companies have collaborated before, so we can only hope to see a Too Faced X Quay Australia round two coming soon. The first time these brands collaborated, they created a limited edition pair of cat-eye frames that couldn't possibly have been cuter.
But it seems that was only the beginning for these two! I can only hope to see a continuation of what they started in round one. The pink cat-eye frames had a vintage feel, but their mirrored lenses made them super modern. When a girly makeup brand meets a hip sunglasses company, you're in glam accessories heaven, and I personally can't wait to see what they have coming up next. Too Faced X Quay Australia, don't let me down!
Well, this is very exciting.
Too Faced X Quay Australia is what dreams are made of!
Peach lippies and ombre lenses just in time for spring? You shouldn't have (OK, but you really should).
The sunnies these two brands designed previously are currently sold out, but you may be able to shop even more Too Faced X Quay Australia options very soon.
If whatever they're working on is anywhere near as good as those pink frames, fans are going to love them!
I have a feeling even more swoon-worthy options are on the way, so stay tuned!