How Tracking Your Sex Life Can Make It Better & 7 Apps To, Uh, Do It With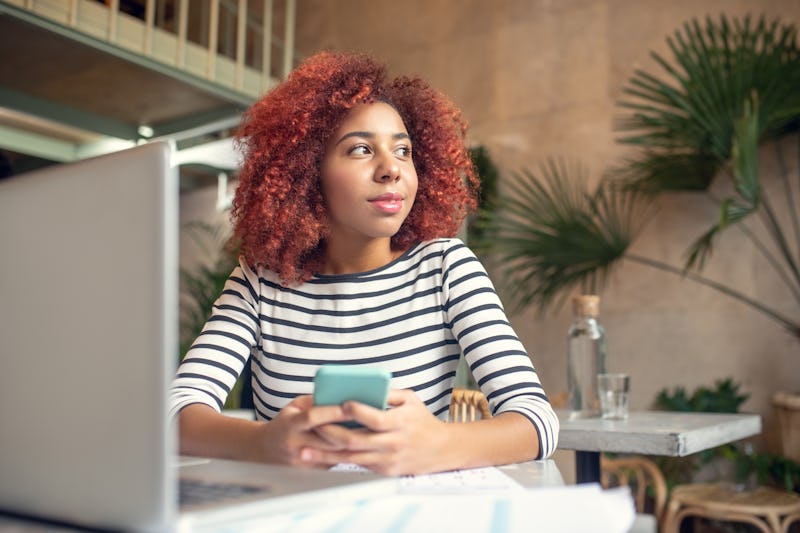 Shutterstock
Using apps to collect data in order to improve your health is becoming increasingly common. Whether you use a FitBit to track your steps and sleep, an app to monitor your water intake, or one to track your menstrual cycle, you're probably on to health tracking already. But have you considered using an app to track your sex life? Yup, that's right — sex-tracking apps are here to play.
Dr. Gary Brown, a couples therapist in Los Angeles, CA, believes that sex-tracking apps can help people have better sex, both by helping people learn more about themselves and opening up a dialogue about sex. "One of the great thing about sex apps is they help remove some of the stigma that users may have about sex in general, while providing real world details about the anatomy and physiology of sex," Dr. Brown tells Bustle.
Some people use these apps to track their fertility, while others might choose to use a sex-tracking app because they want to improve the quantity or quality of sex that they're having. For example, if someone isn't satisfied with the frequency of sex they're having and their partner is someone who really responds well to data, then having a clear set of points to lay out might be helpful. But Dr. Brown warns people not to get too hung up on the "frequency" data set.
"People often ask me what is the right amount of sex," Dr. Brown says. "The truth is that there is no right amount of sex. Frequency is much less important than the quality of your sexual experiences."
With quality in mind, some sex trackers also include tips for increasing intimacy and community forums where you can connect with other people who are committed to working on their sex lives. In fact, there's a wide enough rang of sex tracking apps these days that it's worth checking out a few before committing. Another factor to consider? Their privacy policies, which absolutely vary from app to app, so make sure you read, understand, and are comfortable with those terms.
Here are seven to get you started.