Trump's Presidential Alert Test Ruined Literally Everyone's Day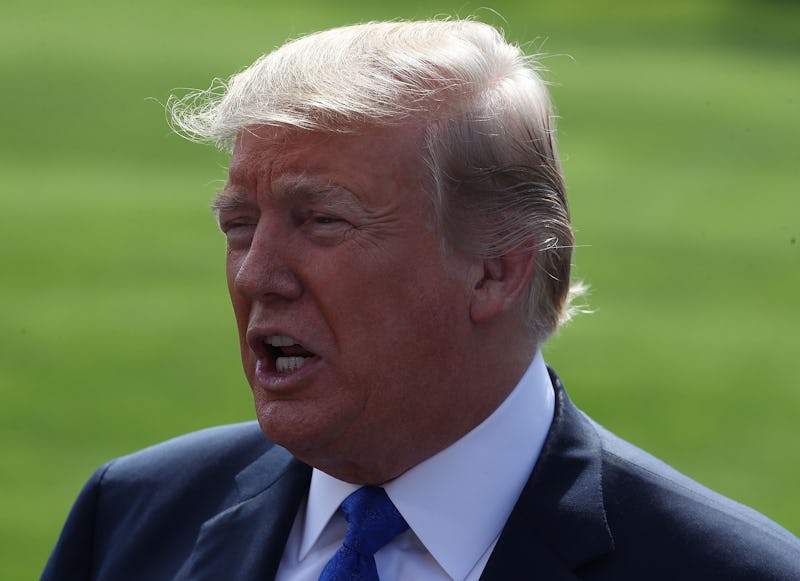 Mark Wilson/Getty Images News/Getty Images
At 2:18 p.m. ET on Oct. 3, the Federal Emergency Management Agency (FEMA) and the Federal Communications Commision (FOC) sent its first nationwide presidential alert from President Trump. On Twitter, people have reacted in a variety of ways — especially with humor.
The purpose of the nationwide test alert was to inform Americans about a national emergency. Originally, the test alert was to take place on Sept. 20 at 2:18 p.m. ET. According to BuzzFeed, FEMA changed the date in the wake of Hurricane Florence hitting the East Coast of the country.
Now, here's the thing. You might think that your service provider would preclude you from receiving the alert but BuzzFeed reported that over 100 service carriers have agreed to be part of the alert program. So, there's a fairly big chance that most Americans got the message.
The alert read as, "THIS IS A TEST of the National Wireless Emergency Alert System. No action is needed." This won't be the first time that Americans throughout the country received a collective alert on their phones. In the past, people have received alerts for flash floods or other types of potentially dangerous weather. There's also the all-too-familiar alert sent out for child abductions known as the Amber Alert. Here's how some social media users reacted to the presidential text.