Fans Are Already Planning Colton's Future Post-'BiP'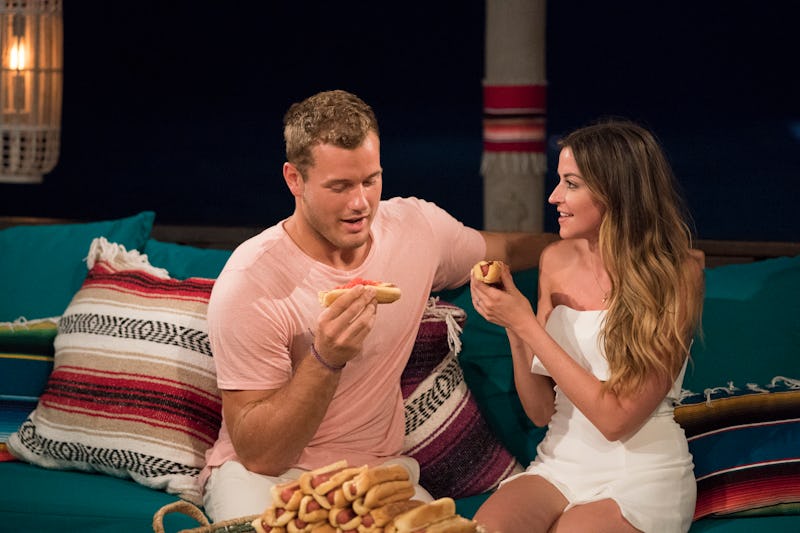 Paul Hebert/ABC
This year's season of Bachelor In Paradise could be subtitled The Colton & Tia Show, because they are the couple that's monopolized the airwaves for most of production. There were many tears and too many conversations, and ultimately, Tia and Colton broke up on Bachelor In Paradise. It happens, and Bachelor In Paradise fans are happy Tia and Colton broke up. What they're not happy about are all the subtle (and not-so-subtle) hints that Colton could be the next Bachelor for ABC.
Let's sum this up quickly — Colton and Tia dated before he went on The Bachelorette, and then Tia told Becca she still had feelings for him, and Becca sent him home. Then, they went to Paradise seemingly to find each other, and even though it could have been that easy just to, you know, get together and stay together, Bachelor In Paradise tried to up the stakes with some will-they-or-won't-they drama. It's fine if you date someone and then decide that you don't want to be with them, but it's not fine for Colton to tell Becca that Tia didn't mean anything to him, then go to Paradise to find Tia, then tell Tia he wasn't sure if they should be exclusive, then decide to be exclusive, then break her heart again on national television.
Colton weebles and wobbles and never falls down, and as he left BiP, he talked about how he wanted Tia to find love and be love and fall in love and that he was broken and... what? Sorry, I fell asleep. Anyway, plenty of Bachelor In Paradise viewers thought the whole thing and scenario looked and sounded like it could be Colton's Bachelor audition tape.
They Don't Want Colton As Bachelor To Happen
I kind of agree with that last one.
And It All Sounds Kind Of TOO Convenient
Hey, someone had to say it.
Colton's Potential Bachelor Status Is A Turnoff, Actually
There might be protests in the streets.
Because Colton Is Like, Really Indecisive
Whatever you do, don't ask him what he wants for lunch.
Fans Aren't Sure About Tia Either
It will be the most dramatic thing to happen — EVER.
Look. The only people who have insight as to what and how the producers plan things on The Bachelor are the producers themselves, but these edits always seem super slippery. Suddenly, Colton decides he doesn't want to be with Tia, and suddenly, he leaves, and suddenly, maybe he's announcing sooner rather than later that he's the next Bachelor and that his heart is open and he's ready to meet his wife and he's there for the right reasons. Colton's problem isn't that his heart is closed, as anyone who's been watching knows. It's that he can't make a decision to save his life.
Chalk it up to him being young and inexperienced in the dating world, but it's not all so serious, Colton. Hang out with some people, see where it goes. But maybe don't do it on national television? Colton may be a nice guy, but he's certainly not ready to be the next Bachelor. The Bachelor's Twitter fandom doesn't seem to think so, either.