These Reactions to Ivanka's Company Closing Point Out The Many Claims Against The Brand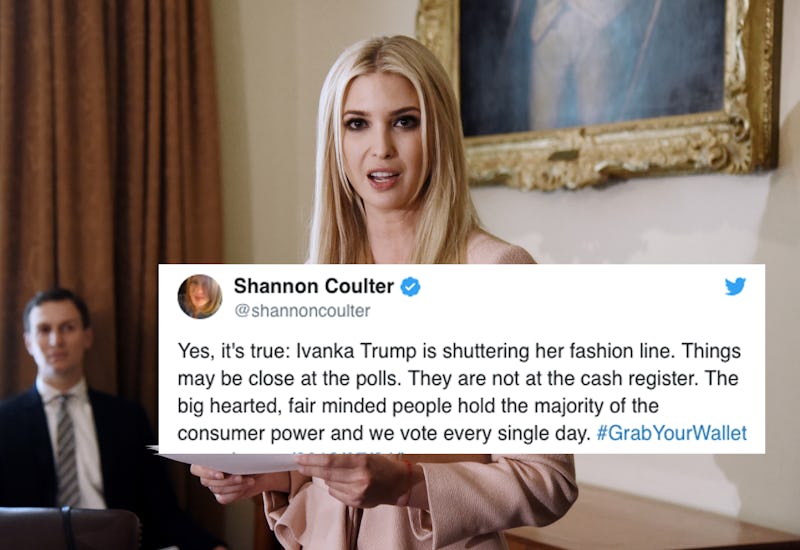 Pool/Getty Images News/Getty Images
The first daughter and presidential adviser is closing her eponymous brand, a company spokesperson confirmed to Bustle on Tuesday. The brand has faced heavy criticism since the founder took a job at the White House, and reactions to Ivanka Trump's clothing brand shuttering did not gloss over critics' ethical concerns. Ivanka explained that she was closing the company to focus on her position on Capitol Hill, however.
"After 17 months in Washington, I do not know when or if I will ever return to the business, but I do know that my focus for the foreseeable future will be the work I am doing here in Washington, so making this decision now is the only fair outcome for my team and partners," Ivanka said in a statement provided to Bustle.
The company's president, Abigail Klem, informed her 18 employees that the brand would be shutting down on Tuesday, The Wall Street Journal reported. The people who produced Ivanka Trump clothing and accessories were all overseas, as a main criticism of the brand centered around the fact that its products weren't made in America. Although the company saw a spike in sales during the 2016 election, sales began to dip in 2017 and were down negative one percent in August 2017 compared to the previous August, according to Racked.