Fans Have Enthusiasm For Zazie Beetz' New Role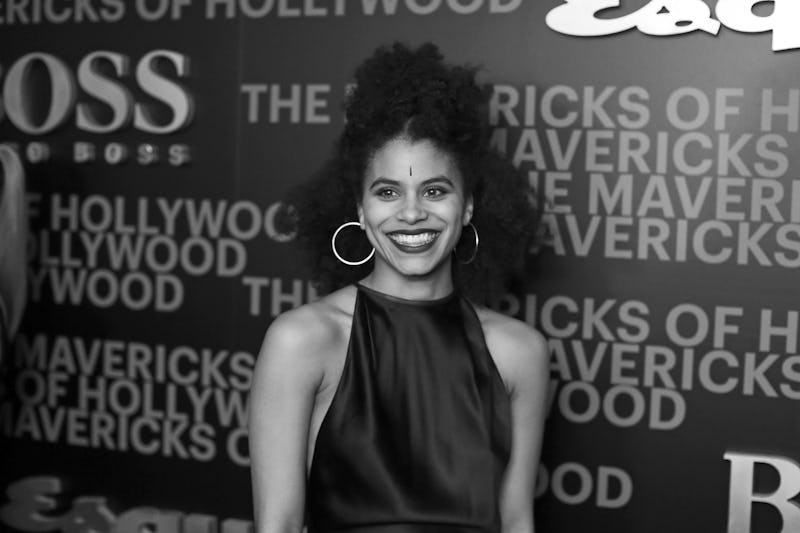 Joe Scarnici/Getty Images Entertainment/Getty Images
You may know of her from her roles as Van on FX's Atlanta, or Noelle on Netflix's Easy, but following Thursday's big news, you should add Marvel mercenary Domino to that list. The announcement that Zazie Beetz is casted as Domino in Deadpool 2 was confirmed by a fellow cast member on Twitter, and fans of both the Marvel universe and Atlanta had a thing or two to say about it on the social platform.
But wait — who exactly is Domino, you ask? Well, she's a Marvel character most known for '92s X-Men by-product(ion) X-Force, and is pretty crafty with her hands. She's a sharp shooter, and as far as I can tell, isn't one to be messed with. Mixing a powerful character like Domino with the likes of Deadpool will make for one entertaining film — and that's pretty much a fact.
Zazie is most recognizable by the indie entertainment community, and has a relatively small social media following because of it. As a result, I can imagine that she's been able to keep a pretty, low key profile for the duration of her career. But, after the news about her high profile role broke, the magical black girl better get used to fans — from far and wide — screaming her name while out and about.
It all started with a single tweet from the fast-talking mercenary himself, Ryan Reynolds:
Thanks to the Deadpool star, we know that our favorite breakout actor is on her way to playing one of the biggest roles in her career thus far. Oh, but I'm not the only one looking forward to seeing Zazie light up theaters in all of her #blackgirlmagic glory.
Twitter users also gave their input on the news, starting with complimenting Zazie's undeniable beauty — which could never be discounted.
And fans of both Atlanta and Marvel gave their two cents on 20th Century Fox's decision to cast the beaut in part two:
But, most of the tweets were more honest than anything:
Well, the verdict is in, and it looks like fans are crazy excited to see the Atlanta star on the big screen in 2018.