Twitter Loves Kylie's 2017 Hair Transformation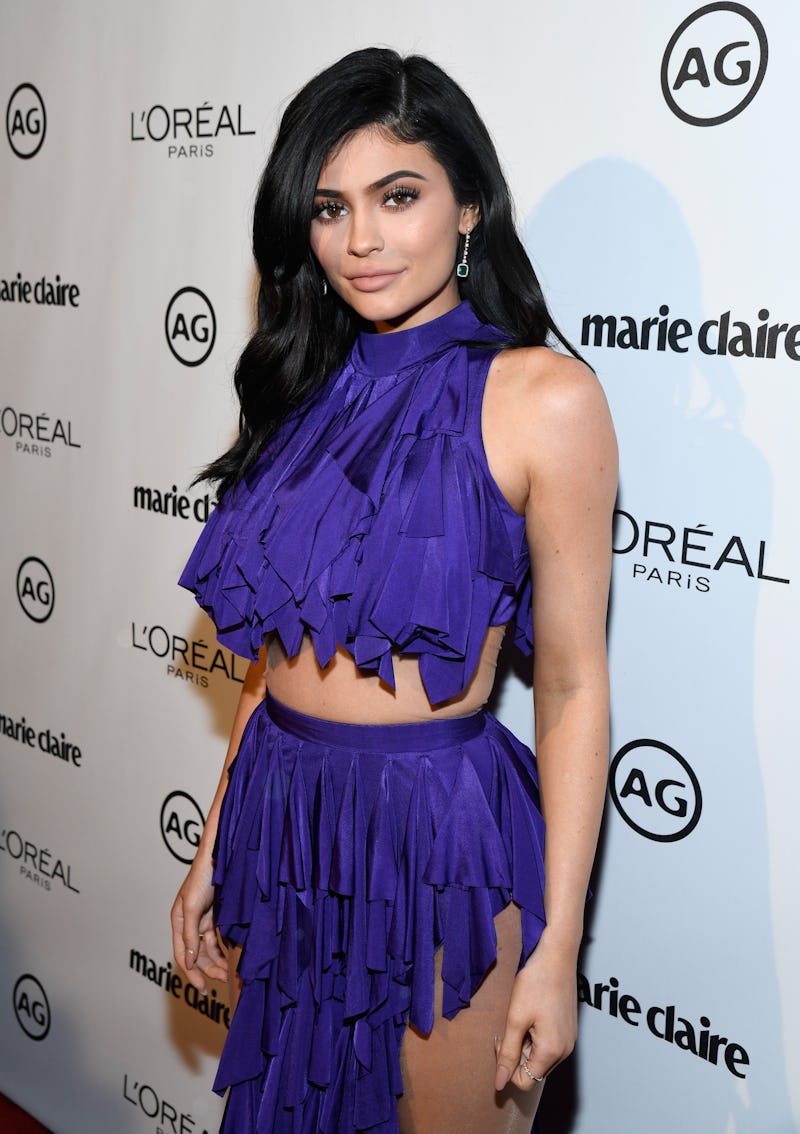 Matt Winkelmeyer/Getty Images Entertainment/Getty Images
We're barely into 2017, and Kylie Jenner is already giving us so much to be excited about. Not only did she drop her third permanent palette for Kylie Cosmetics just 12 days into the New Year, but she also went and changed her 'do up, too. New year, new hair, you know? Twitter reactions to Kylie Jenner's blonde bob prove this year is going to be full of amazing style moments, yet again, because seriously, this girl does no wrong. And as far as the Internet is concerned, she can keep the transformations coming!
Fans are loving Jenner's transformation and can't stop commenting about how quickly it came. Although, Jenner's recent bob cut is most likely a wig, she still couldn't look more incredible. I'm convinced that there isn't a style she can't pull off, but despite her many, many hairstyles, there are still quite a few she hasn't tried.
This bob, for example, was a different one for her. She's rocked a dark bob before, and she's been bleached in the past. But, combining the two? Jenner, you clever woman, you. What a brilliant idea! See photos of Jenner's most recent mane and find out precisely why people are in love with this sexy set of blonde bombshell strands.
This is the Instagram post that introduced the world to the 2017 Blonde Kylie.
Of course, more immediately followed.
She's working it out with that cut and color!
Here's a snap of her darker-hued bob for comparison. She slays, either way, if you ask me.
1. Obsessed
It's no wonder people are freaking out over this look.
2. Kylie Blonde
This really should become an official shade name.
3. Slay Me
Cause of death: style overload.
4. 2017 Vibes
I mean, it was time for a change, right?
5. Blonde Suits Her
She really does pull off the color really well.
6. Chic AF
Couldn't have said it better myself.
7. Woman Crush
People are forever in love, no matter what she does!
8. Do Your Thing
By the looks of it, 2017's going to be full of slayage!
9. Short Hair, Don't Care
No matter which color you prefer, there's no denying that this blunt bob is incredible on her!