Kylie Jenner's Got New Hair...Again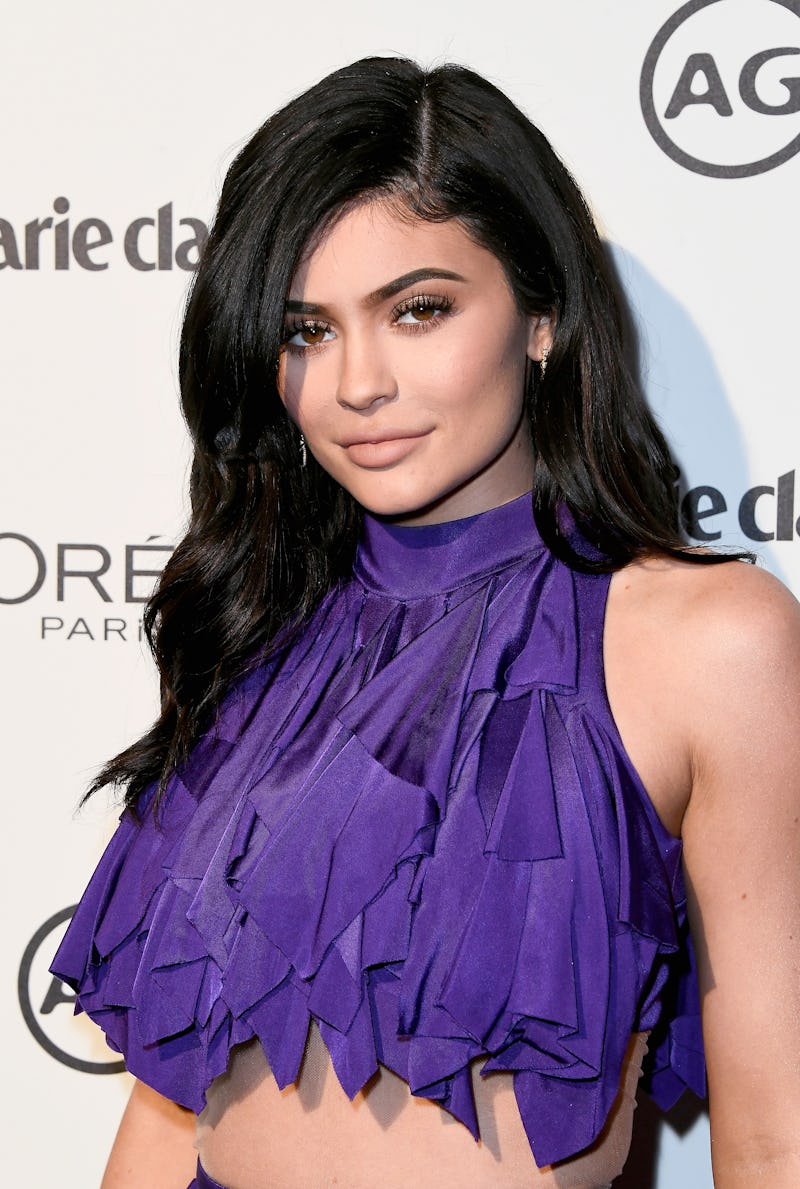 Frazer Harrison/Getty Images Entertainment/Getty Images
The Kylie Jenner hair saga is an ongoing story, and it truly seems to have no end. Whether she's rocking navy locks at a Sugar Factory opening or going rose gold after New York Fashion Week, it's a lot to keep up with. Now, Kylie Jenner's blunt blond bob is making waves thanks to her Snapchat, but the real question is whether or not the hair change is real. Honestly, I'm not going to be fooled this time. If there were Vegas bets being placed on Kylie's hair, I'd go straight for putting money down on the blonde locks being a wig.
Other than her past proclivities to rock a wig, though, why would I think this new 'do is fake? When Jenner last wore an almost identical style, she convinced tons of fans that her blunt bob was real — especially considering that it was being cut while on her head. The cut, though, definitely wasn't legit. Considering that the hair look identical — other the color — my bet is on a wig.
Despite the new 'do being a wig — as far as I'm concerned — that doesn't mean it doesn't look great. After all, Jenner killed it with blonde hair in 2016 — and it was actually hers! She also looked great in the same blunt bob in brunette. Why not combine her two biggest hair moments of 2016?
It's definitely a total departure from her natural look at the Marie Claire Image Awards on Tuesday night.
While it may not be as shocking as pastel pink or mint green hair, it's still gorgeous.
After all, we already know Jenner can rock blonde. Why not do it again? After all, fans do love her changes.
Some fans are happy she's back to blonde.
If I had to guess those, Jenner's blonde blunt bob is only temporary. This wig-rocking star is definitely not predictable, but I feel pretty solid in this conclusion.