Twitter Reactions To Milk Makeup's Matcha Stick Toner, Because It's A Definite Beauty Innovation
Milk Makeup is a brand known for their ultra-easy makeup sticks — their holographic highlighters, blurring concealers, cooling gels, bronzers, and lip and cheek tints all come in creamy retractable formulas. So leave it to them to come up with the latest and greatest innovation in stick makeup: Milk's Matcha Toner stick is the first of its kind, and it'll surely be amazing.
The latest stick-tastic product the brand is adding has really never been done before, so they're definitely in uncharted waters. According to Refinery29, it's made with kombucha, cactus, and of course, green tea to cleanse skin and calm redness and inflammation. Allure gave it a test run too, and reports back that it feels super hydrating, glides on smooth, and acts a little like a pre-makeup primer.
Unfortunately, we'll have to wait to try it ourselves until the stick drops on May 2 on Milk Makeup's website, as well as Sephora and Urban Outfitters. FYI, it costs $26.
But even though we have to wait patiently (or not so patiently), there's a bonus in store, too — according to Allure, a Matcha Cleanser stick from the brand is making its debut on the same day for double the skincare excitement. Till then, we'll have to settle for matcha in drinkable form (or in our other beauty faves). Here's what it looks like: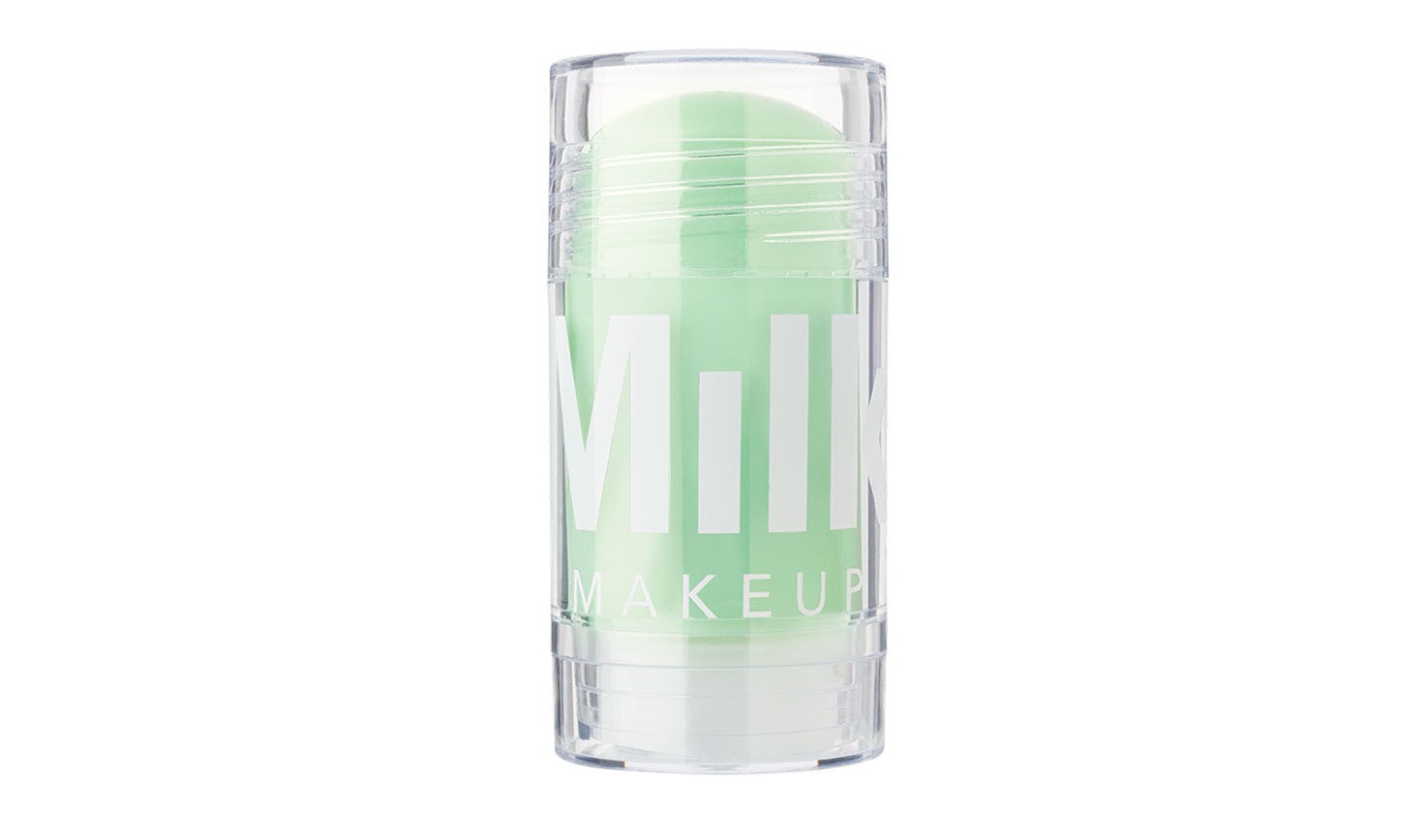 What a pretty potential addition to your beauty collection, right? These Twitter users are all about it, too.
Can't argue with that ingredient lineup.
milk makeup is coming out with a matcha toner STICK wow iconic

— Kaley Light (@lightkaley) April 25, 2017
Agreed — this is next-level.
When @milkmakeup is set to launch a matcha toner stick on your birthday 😳😳 I know what I'm getting myself!

— Jessie Quinn (@jkaquinn) April 25, 2017
I'll just pretend it's my birthday too, 'kay?