Here Are The Deets On Milk Makeup's Blur Stick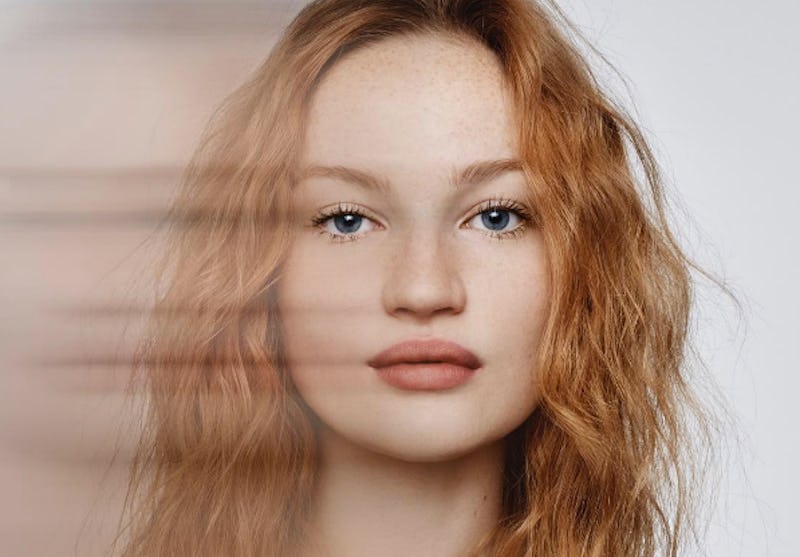 After teasing their fans about the new launch for days on Instagram, the big news is finally here. Milk Makeup created their first ever primer, according to social media. This isn't your typical face-setting product though. Just like everything else they do, the brand has turned a staple into something even better. I'm talking major benefits, an edgy look, and great ingredients. Once you see everything that this primer has to offer, you'll want to add it to your makeup bag as soon as possible. UPDATE: Milk Makeup's Blur Stick goes on pre-sale on Jan. 3 from 12pm EST to midnight EST. After that it will be available on Jan. 9.
EARLIER: Milk Makeup ended the year on a great note with their weekly giveaways and metallic lip products. Now they're already off to a great new year as well. It all started with sneak peeks of a brand new product. The clues made it pretty clear that the item would be a primer, and now the news is official. According to the brand, the Blur Stick is a primer in stick form that blurs pores and perfects skin instantly. Hence the name.
I know what you're thinking, but believe me when I say that it's not your average primer. For starters, it comes in stick form, just like a majority of Milk Makeup's other products. That makes it great for on-the-go application.
The photo isn't the most clear, but you can see what I mean. It also is colorless, silicone-free, and anti-shine, according to the sneak peek Instagram post. That's pretty major, considering that most pore-blurring products use silicone. Like all other Milk Makeup products, they've completely redesigned the basics.
One thing that has been clear the entire time is the launch date. According to the social media posts, the Blue Stick will be available on Jan. 9. That's not too much longer to wait, people! The only thing that is still under-wraps is the price. If I had to guess, I'd say it will probably be somewhere in the $24 to $28 range, just like the rest of their stick products.
Here's a look at all of the official details, so you can see for yourself. This sounds like a wonder product to me, so I can't wait to try it. If I were you, I'd mark those calendars, because a universal product like this won't be around for long.
Images: milkmakeup/Instagram (1)