Tyra Banks Is Making Her 'ANTM' Return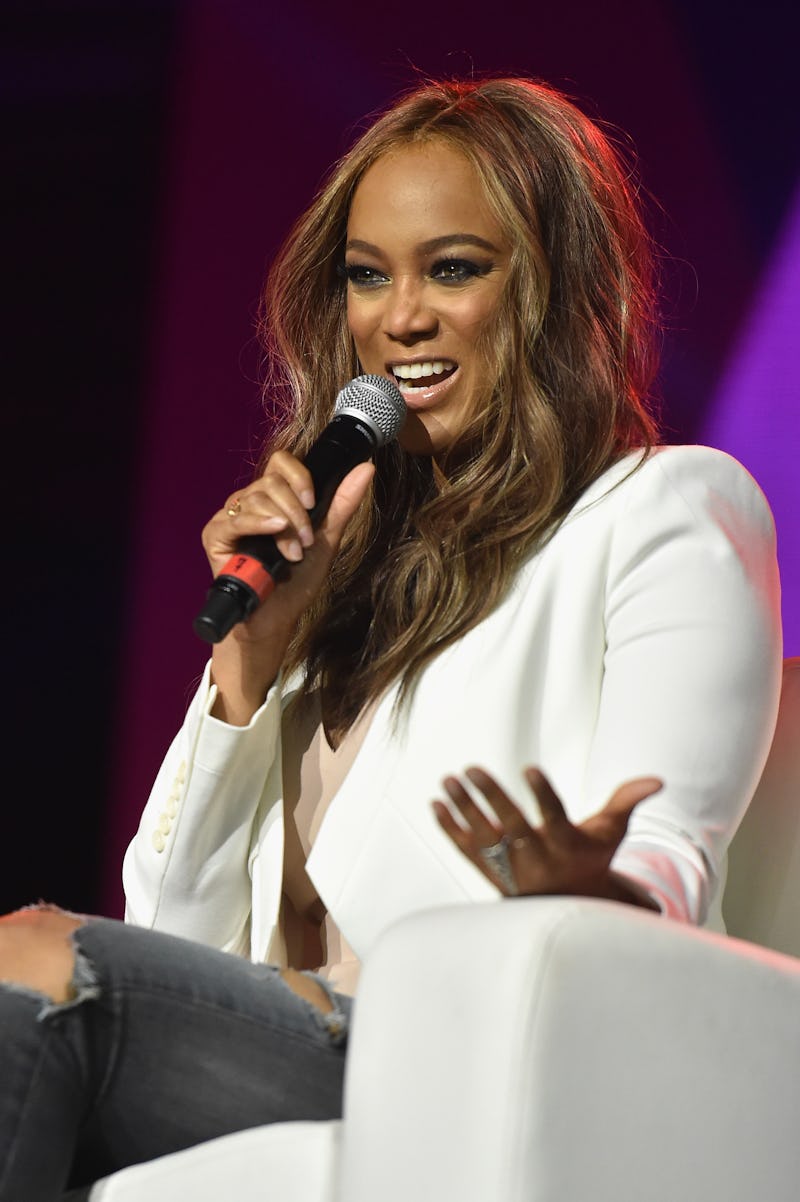 Paras Griffin/Getty Images Entertainment/Getty Images
O.G. America's Next Top Model fans, get ready to rejoice. According to New York Times television critic Margaret Lyons, who cited VH1, Tyra Banks is coming back to the ANTM franchise that she started back in 2003. And production for her comeback season reportedly starts this summer. Plus, making the news all the more official: Banks confirmed her return via Twitter.
It's only been one season since the bombshell left the role as the show's host, but fans can't stop talking about how much they miss her presence. Banks was still involved in the production however, sitting behind the camera as creator and executive producer. But just how involved she's been in Season 23 of ANTM was tough to tell.
Rumors that Banks wanted to get rid of Season 23 host Rita Ora hit the web recently, saying that the supermodel is blaming the singer for the slip in ratings. And if true, I can totally understand why. Ora can sure take a pretty picture, but she has no real modeling experience. Having a singer helm a modeling competition is like having a reality star serve as POTUS — some people will think it's a good idea, but it doesn't make a ton of sense. (However, Banks did compliment Ora on Twitter and thank her for her contributions to the show, so the bad blood is likely just a rumor.)
For me, making the switch to Ora took a lot of the show's street cred away, and I lost interest in the competition all of a sudden. I wouldn't be surprised if a lot of other viewers felt the same way.
However — I have to admit — I never saw Banks' return coming. And I'm trying my darnedest to contain my excitement.
The word of Banks regaining her rightful throne comes just days after the entrepreneur announced she'd be hosting another great guilty pleasure of many — America's Got Talent. Longtime host Nick Cannon exited his AGT hosting gig earlier this year, leaving the network in a total frenzy to find a replacement. Rumors that everyone from Tone Bell to Ryan Seacrest would take over for Cannon made their rounds, but Banks confirmed that she'd be joining the AGT cast on March 12.
It looks like 2017 just may be Banks' year, and I'm not mad about it. She going to knock both roles out of the freaking park.