Are Ryan Seacrest & Simon Cowell Reuniting On TV?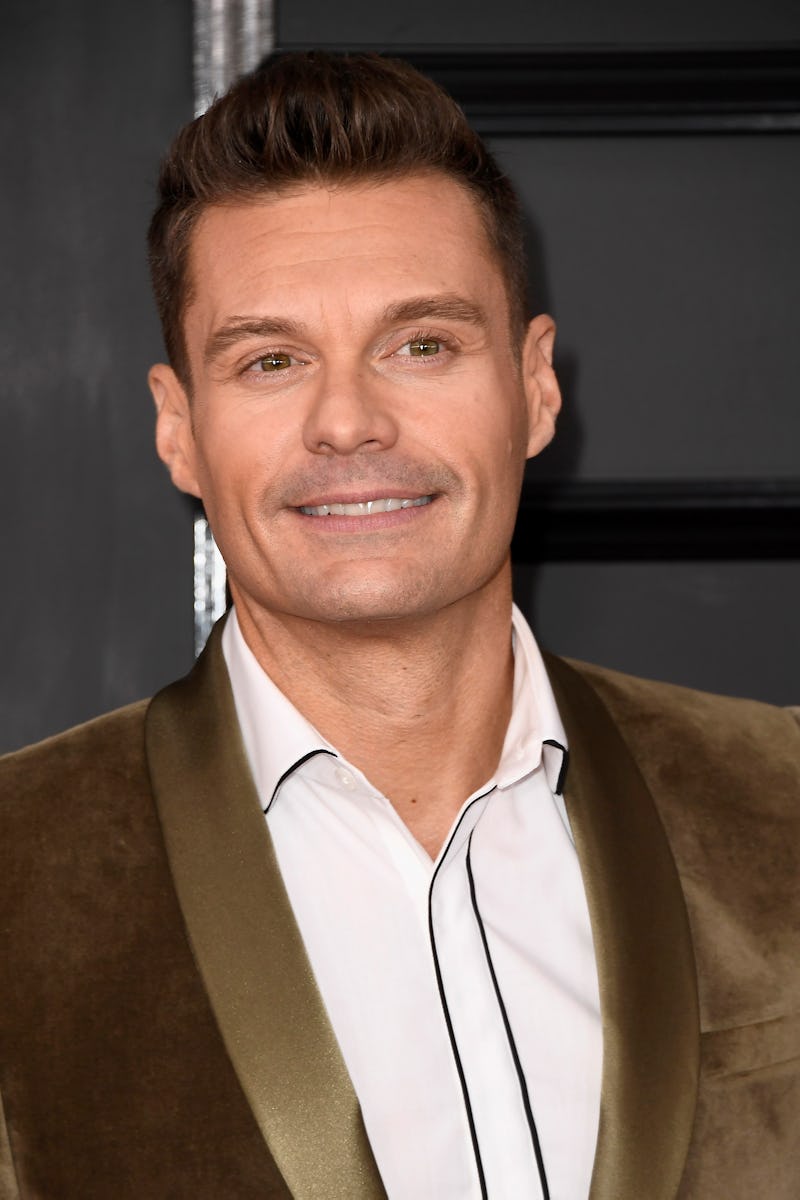 Frazer Harrison/Getty Images Entertainment/Getty Images
Is the ultimate talent show bromance coming back? Now that Nick Cannon is officially out, rumors are beginning to circulate that Ryan Seacrest will be the next host of America's Got Talent. Well, Seacrest sat down with Ellen DeGeneres to discuss whether or not he'll be reuniting with Simon Cowell for the upcoming season of the reality competition. And it's a lesson in not believing every rumor you hear.
I mean, sure it'd be great to see American Idol alums, Seacrest and Cowell, back together again — hosting and critiquing the many talents of the show's rising and undiscovered stars. And quite honestly, in theory, it'd make for great TV nostalgia. However, it appears that the reality of it actually happening is a totally different story. So, definitely don't get your hopes up just yet.
When asked about his return to the competition stage, the 42-year-old radio personality unfortunately dismissed the chatter as a "rumor" and went on to reveal that hosting a gig of that magnitude is no small task. During the interview, Seacrest gave Cannon props for a job well done and explained to DeGeneres,
"That's not an easy show to host and Nick and I have talked many times over the years. He's very good at hosting the show. But, no one has asked me to host that show."
However, it did warm my heart to hear Seacrest describe working with Cowell as "fun," while sweetly sharing that he missed his former co-star. Aww, my Idol nostalgia is seriously at an all-time high right now. He went on to explain why he thinks he might never work with Cowell again. Seacrest said,
"I haven't really thought about it. I never thought the stars would, and they probably would never align, for the two of us to work back together. But, that would be entertaining."
I've got to admit that definitely burst my little happy bubble to hear that Seacrest hasn't even been asked to join the show yet.
This certainly can't be serious, can it? You would think Seacrest would be AGT's top choice given the past success of Idol, right? Welp... unfortunately, it appears that may not be the case here. I guess I'll just have to continue to keep my fingers crossed for a different Seacrest-Cowell reunion.