Tyra Banks Wants Lindsay Lohan In 'Life-Size 2'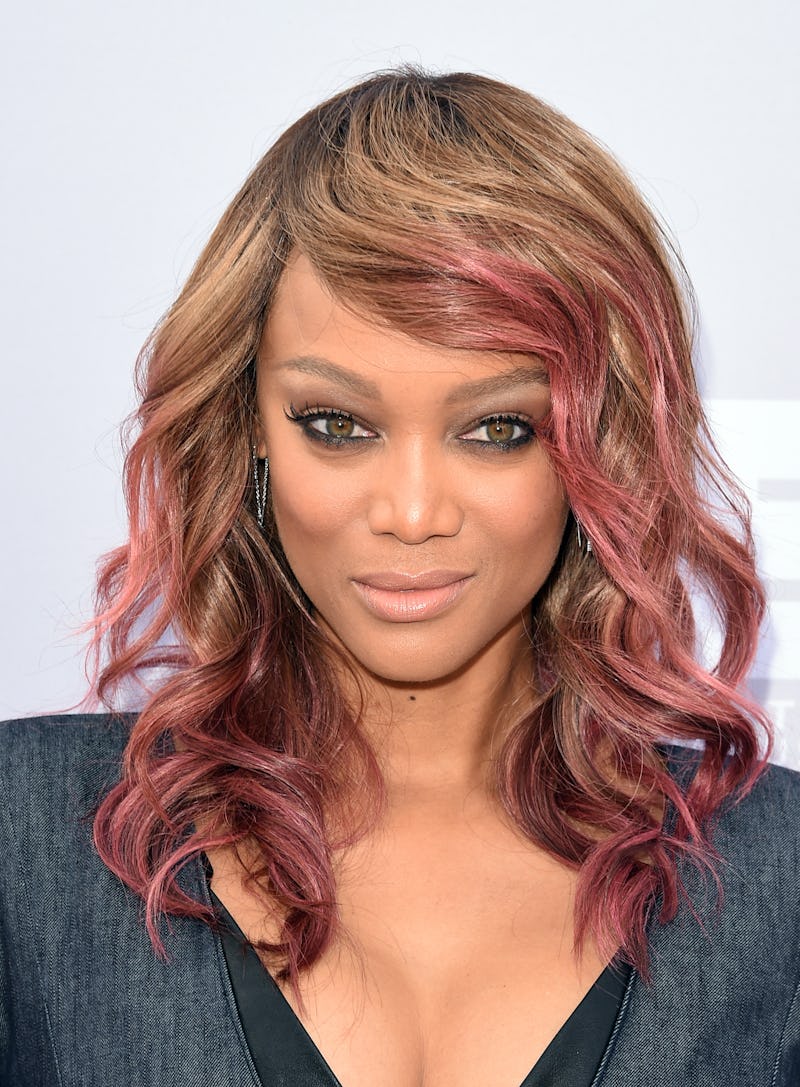 Jason Merritt/Getty Images Entertainment/Getty Images
We all know that Life-Size is about as iconic as a made-for-television movie can be. Honestly, who wasn't excited when it was announced that Tyra Banks was going to reprise her role as Eve in a sequel to the Disney Channel film? I know I was! Possibly making the project even more awesome, Banks revealed to E! News that she'd like for her former co-star Lindsay Lohan to also be a part of Life-Size 2. Can you imagine? Banks and Lohan reunited? Seriously, this needs to happen. Even if it's not a lead role, there's gotta be a way to incorporate Lohan's now-grown character Casey (who brought Banks' character Eve to life) in the new movie.
Not only is Banks returning to star in Life-Size 2, but she's also attached to be an executive producer on the project — meaning it's possible she may have influence on casting decisions.
Speaking to E! News, Banks had this message for Lohan:
"I would love for Lindsay to do something. Like, Lindsay, the last time I saw you was, I don't know how many years ago — Every time I see her she gives me a hug like it was back in the day, like she's 10 years old again — I would love for you to come back and do something for Life-Size, will you? Will you?"
How could Lohan possibly pass up this opportunity? There's nothing that would get fans of the original Life-Size more hyped up for Life-Size 2 than an announcement that Lohan would indeed reprise her role. I mean, Lohan and Banks were one of the funniest comedic duos of all time.
Life-Size 2 will air in December 2018 on Freeform, and will reportedly follow Eve (who, remember, turned back into a doll at the end of the 2000 movie) as she attempts to help a young woman learn to live and love again. It will be a holiday-themed flick, and according to the official announcement, "Eve will experience ups and downs of real life in a fun, edgy, modern Christmas movie." Here's hoping Banks and the people at Freeform are able to convince Lohan to join in on the sequel, but even if she's not available, Life-Size 2 will undoubtedly be a masterpiece of it's own.