Uma Thurman's Daughter Is Joining 'Stranger Things' Season 3 & Here's What We Know About Her Character So Far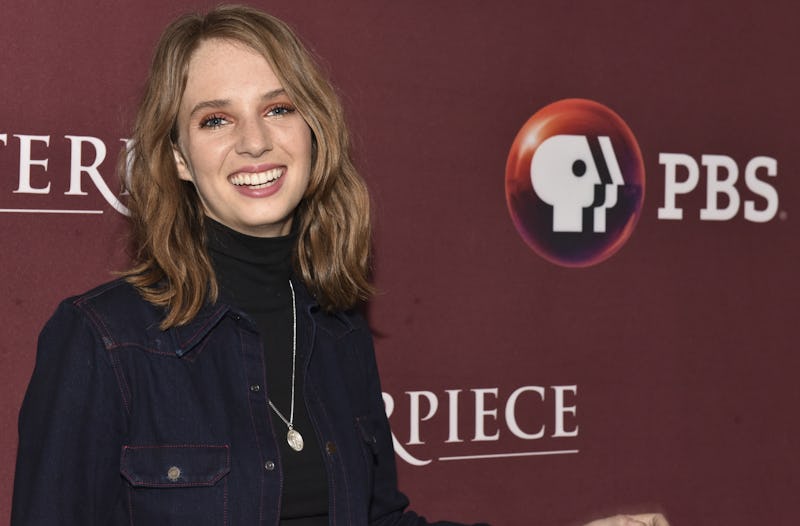 Rodin Eckenroth/Getty Images Entertainment/Getty Images
You might not know the name Maya Thurman Hawke yet, but you're definitely about to. The 19-year-old actor is the daughter of Uma Thurman and Ethan Hawke, and she just joined your favorite show to marathon on Netflix for its next season. Yes, Netflix announced that Uma Thurman's daughter will be in Stranger Things Season 3! Netflixed described her character as "an alternative girl" named Robin, and Variety elaborated on that, explaining that Hawke's character "seeks excitement" after growing "bored with a mundane day job." Well, if she's looking for excitement, Hawkins, Indiana is for sure the right place to be. Variety said that Robin "gets more than she bargained for when she uncovers a dark secret" in the seemingly ordinary Midwest town.
Netflix also announced that Priah Ferguson, the young actor that steals every scene as Lucas' quick-witted little sister, has been bumped up to a recurring role. She'll have "an army of her own friends" for the first time since the series was created, and literally no one in Hawkins is safe from the absolute tween roasting that's headed their way. So, the biggest headline here is Stranger Things Season 3 is adding more badass women to the show, and that's about all fans needed to hear to get even more hyped up for the next chapters in the story. That is, whenever they release the next season of Stranger Things.
Hawke is the elder of Thurman and Hawke's two children. She went to Juilliard for one year, before leaving college behind to begin her acting career early, according to the UK edition of Vogue. She's best known for her work as Jo March in the new adaptation of Little Women, which has aired in the UK, but won't make it stateside until May 2018.
If her acting style is anything like her parents', it's safe to expect a natural ferocity, humor, and touches of moodiness from the character Robin. The "alternative girl" description is intentionally vague, admittedly irritating. It begs the question: Alternative to what? Alternative to the 1980s Midwest culture the show is heavily steeped in? Alternative to the main Hawkins crew? Alternative to Max, the gang's female member? Alternative to Nancy Wheeler? Based on the press photo, it's safe to assume that Robin isn't full-on '80s new wave, like Cure Girl from Wet Hot American Summer, but she doesn't seem like ultra-trendy Erica Goldberg from The Goldbergs either. For now, Robin's vibe seems a lot more Lindsay Weir of Freaks and Geeks, but hopefully with a touch of the supernatural. Or at least, a larger appetite for adventure.
The other details of Stranger Things Season 3 are being kept secret — for now. As a result, the rumors are already flying. For instance: Is Eleven the show's new villain? Will there be more characters with telekinetic abilities? Who will make fans want to yell "Now kiss!" at the screen this time? These are the things people with Netflix accounts (or their friend's sister's ex's password) are eager to know. For now, though, it seems as if casting Hawke and promoting Ferguson are the only pieces of news the series creators are willing to let slip to the press.
Considering Hawke is older than the series' core adventurers, fans are already suspicious of her role. Those that want Nancy and Steve back together are worried about Robin's place in the existing Nancy-Jonathan-Steve love triangle. Some want Jonathan and Steve to get together (just search Stonathan; it's out there), and equally optimistic fans hope that Robin becomes a romantic interest for Nancy. Again, nothing beyond Robin's "alternative" nature and her paisley sweater has been officially revealed by Netflix. Let the speculation begin.