Unique Cheeses All Cheese-Lovers Should Try ASAP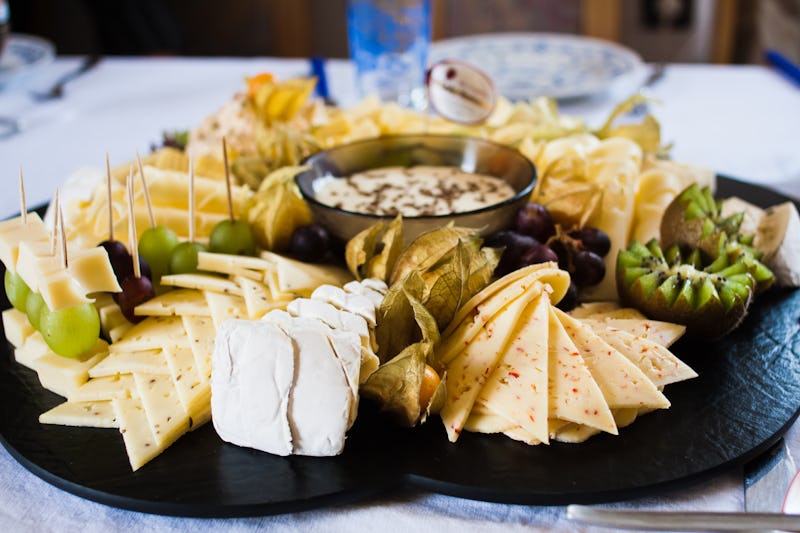 Mandy Tabatt / EyeEm/EyeEm/Getty Images
If you're a cheese-lover, you probably already know about your basic and standard cheeses: Mozzarella, Provolone, Burrata, Brie, and so on. So, if you're looking to get a little adventurous, there are tons of unique cheeses all cheese-lovers should try ASAP that can open you up to a whole new world of cheesy goodness. The world of cheese is vast, so don't be surprised if you haven't heard of some of these options. And, after I tell you about them, you may wish I hadn't.
While I am generally not a fan of dairy (that's another story), cheese is the one thing I have not been able to quit. The reason for that may actually be more scientific than you think: "Cheese contains great amounts of casomorphins," founder and president of the Physicians Committee for Responsible Medicine, Dr. Neal Barnard, told New Zealand newspaper the Southlands Sun.
"These protein fragments, derived from the digestion of the milk protein, casein has the distinguishing characteristic of giving one an opioid effect. Opioids are among the world's oldest known drugs. Dependence develops with ongoing intake, leading to withdrawal syndromes with abrupt discontinuation."
If you're hooked, and you want to explore the ever-evolving world of cheese, try these unique cheeses ASAP.