United Allegedly Forced A Couple Off Their Plane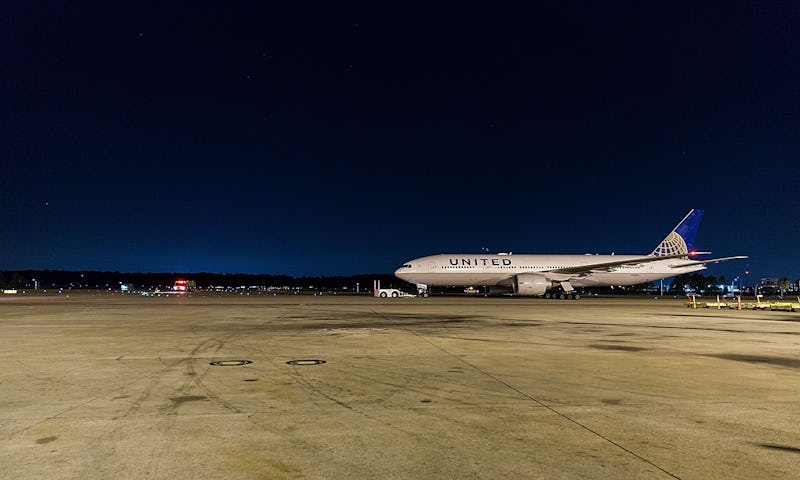 Rick Kern/Getty Images Entertainment/Getty Images
If you flew home for Easter, the experience of the United passenger who was dragged off his plane probably had you a little wary of any demands from the airline. Well, according to one couple, it seems that passengers are still being kicked off of planes. Since the fallout, the company changed its policies to not deplane seated customers — or did it? In an incident that suggested otherwise, United booted an engaged couple from their flight to their own wedding, although both parties have different allegations as to why.
United quickly responded to news of the story in a statement, NPR reported:
We're disappointed anytime a customer has an experience that doesn't measure up to their expectations. These passengers repeatedly attempted to sit in upgraded seating which they did not purchase and they would not follow crew instructions to return to their assigned seats. We've been in touch with them and have rebooked them on flights tomorrow.
According to the couple's claims, however, after boarding the plane headed to Costa Rica, where the engaged couple are to be wed, they allegedly found someone asleep on their seats. They allegedly moved a few rows up to Economy Plus, but then were allegedly asked by flight attendants if they were in their ticketed seats.
Michael Hohl and his fiancé, Amber Maxwell, allegedly said they acknowledged they weren't in their assigned seats and moved back, confused because the flight was allegedly half full. But that wasn't the end of the story. Later, a U.S. air marshal allegedly boarded the flight and escorted the two customers off.
United is claiming differently on that, as well. It said there were no marshals or other officials involved, and that the couple was asked to leave the plane by its staff.
The couple, however, alleged that they offered to pay for the upgrade to the nicer seats. "We thought [it's] not a big deal, it's not like we are trying to jump up into a first-class seat," Hohl told the news station. "We were simply in an economy row a few rows above our economy seat."
United allegedly said that the couple was offered a discounted hotel room and booked on a flight the next day, but this is still bad timing for the airline. The New York Times reported on an experiment by Morning Consult that suggested people are willing to pay significantly more and even add a layover to avoid buying tickets on United right now. And last week, a United passenger on a flight to Calgary alleged that a scorpion fell from an overhead bin and stung him.
Maybe a few weeks of people getting to their destinations uninterrupted could fix this, but for now, more bad press is the last thing the company needs.