These Updates To The Jacksonville Landing Shooting Tell Us More About What Happened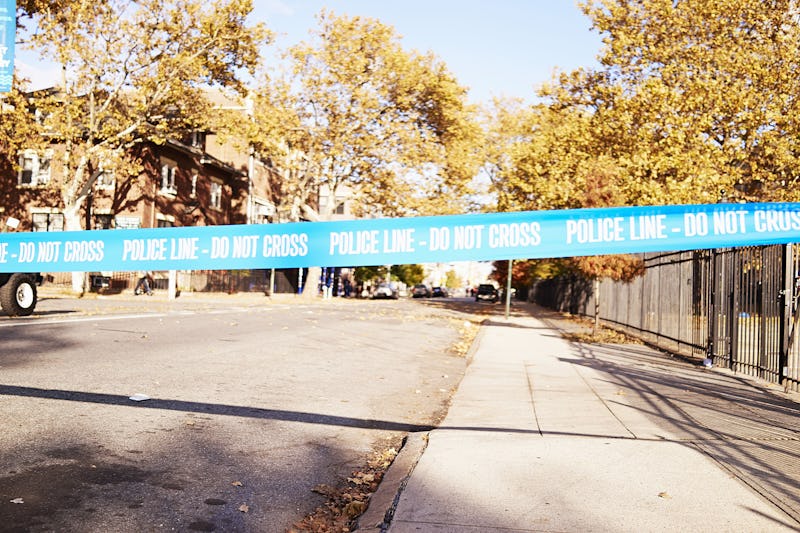 Image Source/Shutterstock
On Sunday afternoon, police in Jacksonville, Florida, responded to a shooting with "multiple fatalities." The Jacksonville Sheriff's Office is providing updates to the mass shooting at the Jacksonville Landing, a waterfront marketplace and event space on the St. Johns River. Many other people, police said, were transported away from the scene.
At the time of the shooting, the Madden 19 Tournament was underway at the GLHF Game Bar, according to CNN. Although it was not initially clear whether tournament players were the target, CompLexity Gaming, a professional gaming team participating in a tournament, tweeted that one of its players was injured during the shooting.
The Jacksonville Sheriff's office tweeted live updates as emergency personnel responded to the scene. They instructed everyone in Jacksonville, including media, to stay "many blocks away." Shortly before 3 p.m. ET, the Sheriff's office said that one suspect had been killed, though they weren't initially sure if more shooters were involved. They later confirmed that there were no other suspects.
During a press conference Sunday afternoon, the Jacksonville Sheriff's Office said that the suspect in question was a white man, but declined to provide many other details. They also confirmed that he was, in fact, dead.
"We have no outstanding suspects at this time. No outstanding suspects," Jacksonville Sheriff Mike Williams told reporters. "We have one suspect in this case. He is deceased at the scene."
The sheriff's office said that new updates would be posted to their Twitter account, and that an additional press conference would take place later on. They declined to share an official fatality and injury report.
As SWAT teams searched the location, the sheriff's office tweeted that they were finding many people in "locked areas." They urged those hiding to stay where they were and call 911 to report their location.
"SWAT is doing a methodical search inside The Landing," the sheriff's office tweeted. "We will get to you. Please don't come running out."
"We're obviously shocked and saddened by this afternoon's events," Jason Lake, founder and CEO of the CompLexity Gaming, tells Bustle in a statement. "Our player, Drini, was hit in the thumb but is going to be fine. He managed to escape and run down the street to a nearby gym. He's currently cooperating with the authorities and we will be flying him out of Jacksonville as soon as we are given the green light from the officials on the ground."
Florida Governor Rick Scott tweeted that state resources would be made available to first responders and city officials. "I've spoken to @JSOPIO Mike Williams to offer any state resources he may need," Gov. Scott wrote. "FDLE is currently responding, and I have spoken to FDLE Commissioner Rick Swearingen regarding the shooting in Jacksonville. We will continue to receive updates from law enforcement."
Sen. Marco Rubio also tweeted about the event, describing it as "horrifying news." The Florida senator said that he was working to provide federal resources to authorities in Jacksonville.
The makers of the Madden games, Electronic Arts, tweeted out a statement in response to Sunday's shooting.
"We are aware of an incident at a sanctioned Madden Championship Series competition in Jacksonville. We are working with authorities to gather facts at this stage," they wrote, adding, "This is a horrible situation, and our deepest sympathies go out to all involved."
President Trump was reportedly briefed about the shooting by 4 p.m., according to CNN. His daughter Ivanka Trump tweeted a statement shortly after the hour.
"As we await further details, our hearts are with Jacksonville and all those affected by today's tragic mass shooting," she wrote.
During the Sunday afternoon press conference, police suggested that they would not have any firmer numbers that day. In the meantime, they continued their investigation, and victims were reportedly treated at nearby hospitals. No additional details were released.