Guess Who's Hosting The 2017 BBMAs?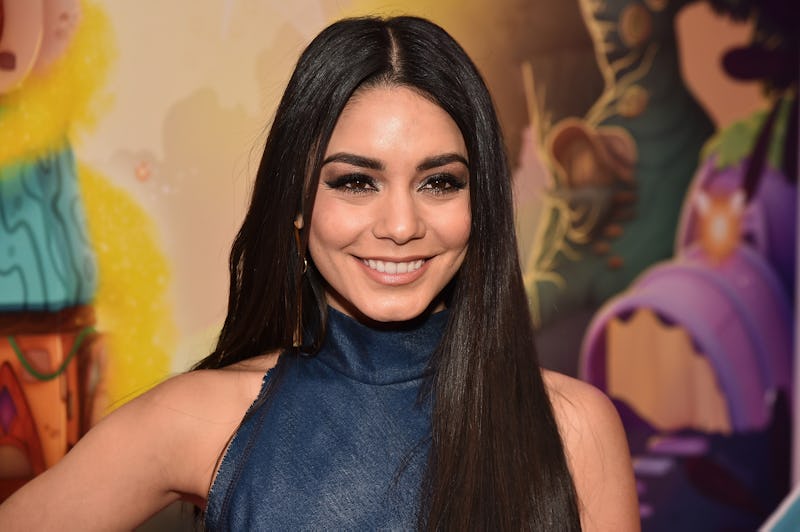 Theo Wargo/Getty Images Entertainment/Getty Images
Do you like a side of juxtaposition with your televised award shows? Well then, Friday's announcement that Ludacris and Vanessa Hudgens will co-host the 2017 Billboard Music Awards should be right up your alley. They both seem like perfectly lovely people, and I have no doubt that they'll do a great job. But that doesn't stop them from being a pretty unlikely pair, as far as I'm concerned, and in almost every way possible. First of all, they're in very different places in life — Ludacris is 39 and married with four children, including a young daughter, while Hudgens is 28 and in a long-term relationship with Austin Butler, but not married.
They're also best known for their work in different industries. While both have dabbled in music as well as acting, Hudgens is better known for acting at this point, while Ludacris has a stronger reputation in the music industry. (Sorry, Fast and the Furious fans, but it's gonna be hard for any on-screen performance of his to top "Money Maker.") There's also the matter of hosting experience. Ludacris is coming into the gig hot off performing the same duties for the past three years. In contrast, this will be Hudgens' first time hosting the BBMAs, which is evident from the excitement in her Twitter announcement.
You probably noticed that Hudgens is replacing Ciara as Ludacris' co-host, a position that she had filled for the past three years and capped off with an uncomfortable, objectifying interaction between the two co-hosts at the 2016 ceremony. Ludacris made several cringe-worthy comments at the top of last year's award show, including asking the audience to applaud Ciara's legs, and joking that their three-year streak of co-hosting was just the kind of "threesome" he enjoys.
There's no way to know if those comments have anything to do with Hudgens' replacement of Ciara at this year's ceremony, but I'm hopeful that Ludacris has learned his lesson. I also hope that Hudgens' newness in the role won't keep her from holding her own on stage.
I'll cross my fingers, but the only way to know how the dynamic between these two will go down is to tune in to the Billboard Music Awards on May 21. So, I will see you there, right?