Vanessa Hudgens No Longer Speaks To Zac Efron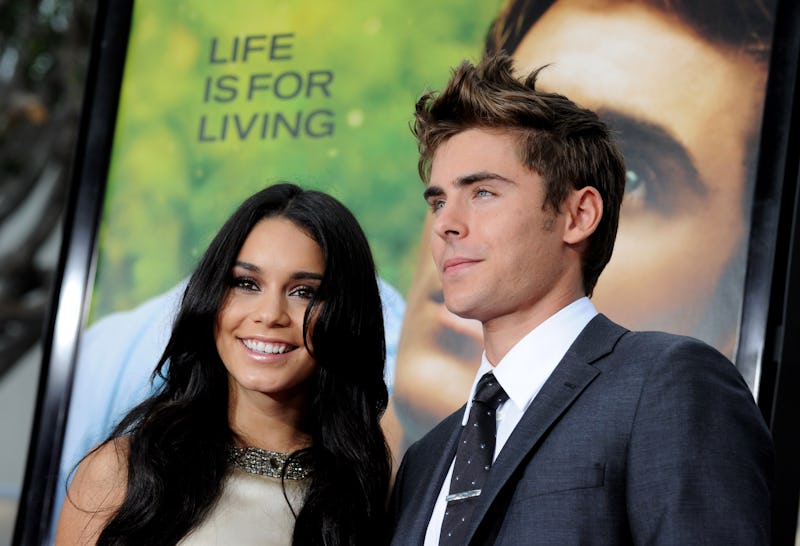 Kevin Winter/Getty Images Entertainment/Getty Images
Believe it or not — it's been seven years since Vanessa Hudgens and Zac Efron broke up in 2010. They were the Disney star romance that millions of us fans adored both on screen, in the High School Musical movies, and off screen. The two were practically red carpet and paparazzi royalty in the mid 2000s. Although it's fun to reminisce about their relationship, according to Hudgens, she and Efron no longer speak with each other.
"Oh, yeah, no," Hudgens told Access Hollywood hosts Natalie Morales and Kit Hoover when she was asked whether or not she has kept in touch with her former boyfriend. "That's not a thing that happens," Hudgens then responded to a question about whether or not she and Efron still hung out. "I completely lost contact with him."
Not only has it been almost a decade since she and Efron ended their relationship, but Hudgens has been dating fellow actor Austin Butler since 2011. That means she and Butler have been together for six years, whereas she and Efron were together for five. It must get annoying at some point when fans are still living in the past and care more about who you used to date, than what's going on in your current love life.
Later in the interview Hudgens spoke about Butler and said, "He's just the best." When asked about what works for the couple, Hudgens said,
"I mean communication is key, I was actually having a conversation about this last night and I think that it's just so important to have really good communication in a relationship. That's what keeps us going strong."
Although it's fun to imagine some of our favorite former celebrity couples getting back together, at some point we have to let it go. Hudgens has accomplished a lot since her split from Efron and has a relationship that definitely appears to make her happy. I'm sure she would prefer if everyone focused on her current personal life and career, instead of the past. You hear that, High School Musical, fans?