Vehicle Collides With Pedestrians In London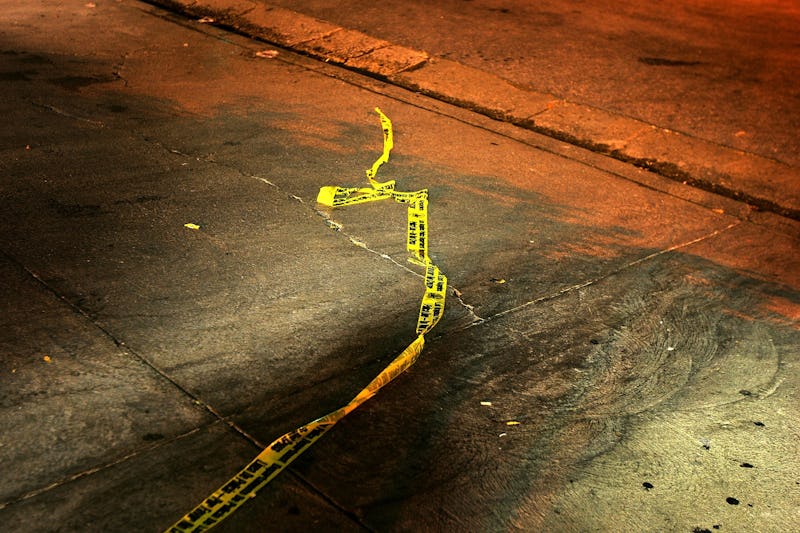 David McNew/Getty Images News/Getty Images
Early Monday morning in London, a vehicle collided with pedestrians in Finsbury Park outside of a mosque. The incident occurred near Seven Sisters Road shortly after midnight during Ramadan — the holiest time of year in Islam. According to London Metropolitan police, it's nothing short of a tragedy, as "a number of casualties" were being addressed. The Muslim Council of Britain later confirmed that some of the victims were worshippers leaving the mosque.
"We have been informed that a van has run over worshippers as they left Finsbury Park Mosque," the Council posted to Twitter. A local Rabbi nearby also suggested to The Guardian that the victims were "predominantly Muslim."
It seems the van went onto the pavement people where there were people drinking coffee after their fast. We are here to support the local community. The hurt are predominantly Muslim.
Eyewitnesses reported that a white van did indeed collide into pedestrians, though it's currently unclear whether or not the driver did it purposefully or lost control. Regardless, bystanders reportedly contained the driver until authorities could make an arrest. Some are calling the incident Islamophobic, though again, authorities have yet to confirm these suspicions.
London ambulances were called to the scene immediately and released a statement ensuring that an advance trauma team would assist as well. "Our priority is to assess the level and nature of injuries and ensure those in the most need are treated first and taken to the hospital," the London Ambulance Service wrote in a statement posted to Twitter.
At this moment, the number of injuries, and perhaps even casualties, has not been reported.
This is not the first time the city has experienced cars or vans plowing into innocent bystanders. Since March, two separate vehicles have hit pedestrians; both were confirmed as terrorism. Whether or not this latest incident fits into that pattern is unclear at this time.
The first incident occurred near the Palace of Westminster when a van struck pedestrians. The attack injured over 50 people and killed four. A second attack happened in early June when a driver hit pedestrians on London Bridge and three others began stabbing people in nearby Borough Market.
As so many Twitter users have already insightfully pointed out, Monday morning's attack is no less newsworthy than previous ones in London because the victims were Muslim. This is especially true if Islamophobia was a motivating factor, though that has yet to be confirmed or denied.