Venus Retrograde Could Make Dating Trickier Than Usual — But These Love Affirmations Can Help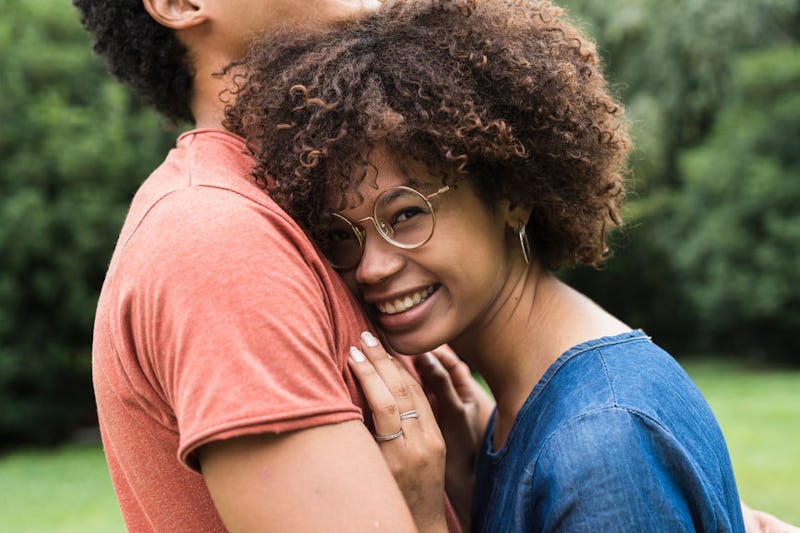 GIC/Stocksy
You probably heard the news already: Venus is going retrograde on Oct. 5, which could make dating and relationships a little more difficult than usual. But don't worry quite yet: I asked Mecca Woods, Bustle's resident astrologer and the author of Astrology for Happiness and Success, out now from Simon & Schuster, to share some love affirmations from her book to help you navigate cuffing season and Venus retrograde.
"With Libra being associated with romance, partnership, and marriage; it's kind of a no-brainer that Libra season is also the start of 'cuffing-season.' You know, that time of year when everyone is done with the summer fling thing and find themselves looking for a special someone to love and keep warm with during those chilly autumn nights," Mecca Woods tells Bustle. "But with Venus, the planet in charge of Libra, going retrograde from Oct. 5 to Nov. 16, dating and mating may be a little more challenging than usual. As with any retrograde, it's always a time for review, reflection, and renegotiation. When it comes to Venus retrograde, it's a reevaluation period for love and relationships."
If you want to know how to navigate cuffing season and Venus retrograde, read below for your sign, and pick up Astrology for Happiness and Success, available now.
Astrology for Happiness and Success by Mecca Woods, $14.99, Amazon or Indiebound