Viola Davis' Golden Globes Speech Was Emotional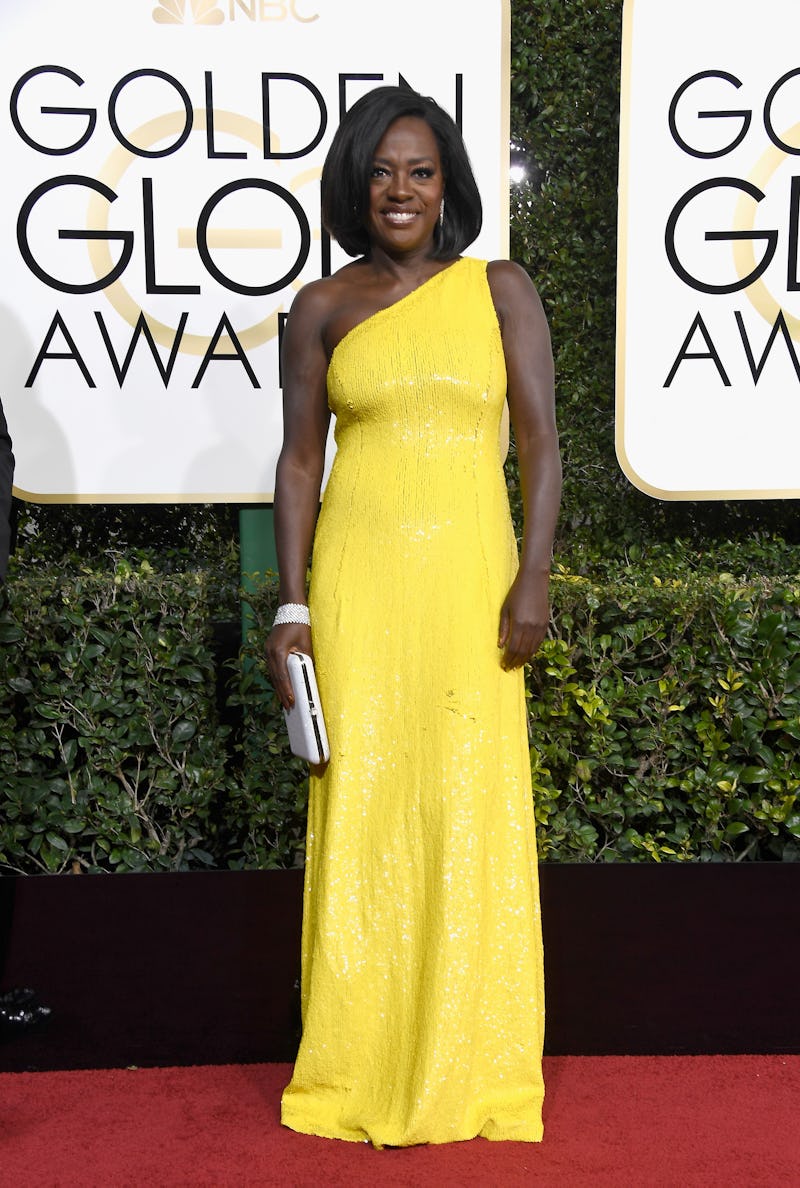 Frazer Harrison/Getty Images Entertainment/Getty Images
The Golden Globes brought about many surprises on Sunday night, but one category that was pretty much a lock was Best Supporting Actress in a Motion Picture. Viola Davis won the Golden Globe in this category for her role in Fences and gave an emotional speech that showed how much the story in the play-turned-film means to her.
In her speech, Davis thanked her co-stars and co-star/director, Denzel Washington, but towards the end she told a more personal story about her father and how his life connected to that of Troy's, the main character in Fences.
Check out a full-transcript of Davis' speech and the video of her acceptance below:
Thank you to the Hollywood Foreign Press. This is my fifth nomination. I took all the pictures, went to the luncheon… but it's right on time. To Bron Pictures, Macro, Paramount, Scott Rudin, Todd Black, Molly Allen. To all the people that believed in this piece of work. It's not everyday that Hollywood thinks of translating a play to screen. It doesn't scream "money maker," you know? But it does scream "art." It does scream "heart." Thank you to all the wonderful actors in Fences: Mykelti, Steven, Russell, Jovan, Saniyya, Denzel. You know I'm a friend and a fan. Thank you for being an extraordinary leader, great actor, great director. Thank you for saying "trust me" and "remember the love." And my beautiful husband, my daughter, Genesis, loves of my life. And to the original Troy, my father, Dan Davis. Born in 1936, groomed horses, had a fifth grade education, didn't know how to read until he was 15. But you know what? He had a story and it deserved to be told and August Wilson told it. Thank you very much.
Davis never disappoints when it comes to her acting, and more and more it's clear that the same can be said when it comes to her acceptance speeches for her many awards.