These Videos Of Jennifer Lopez & A-Rod's Italian Vacation Are Seriously Amazing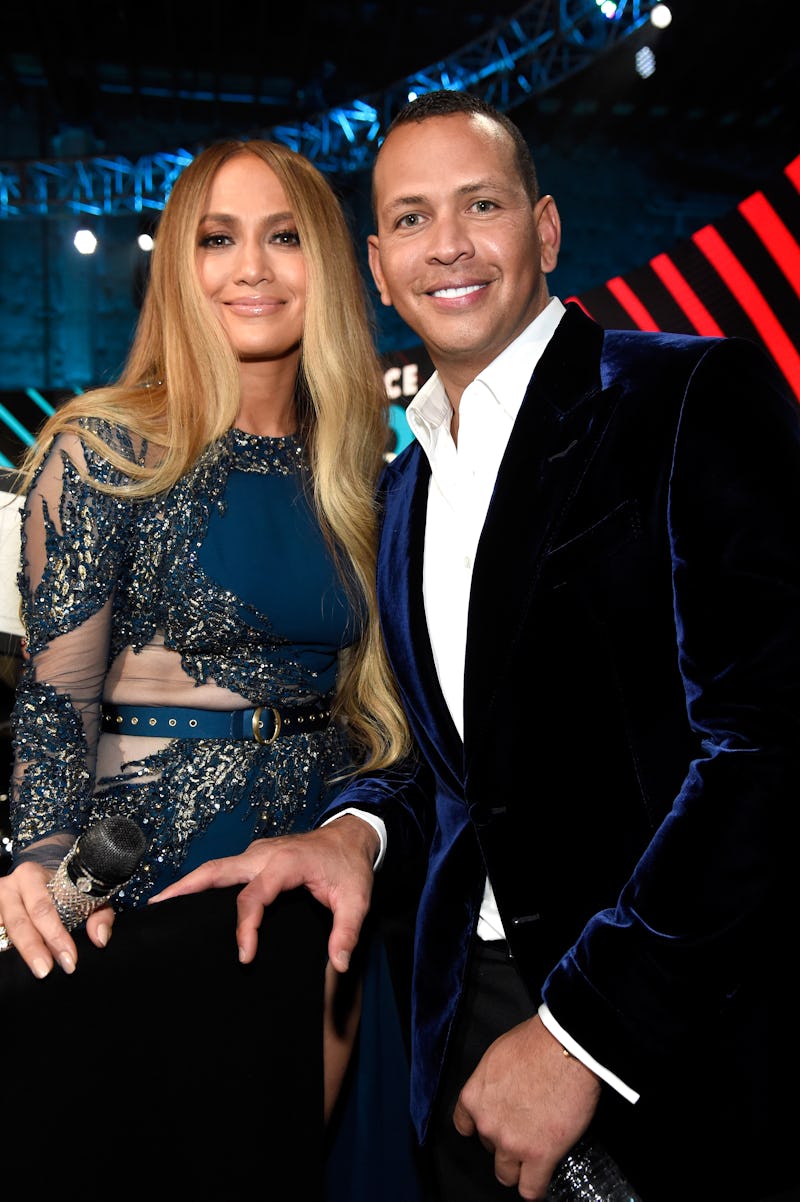 Kevin Mazur/One Voice: Somos Live!/Getty Images Entertainment/Getty Images
Celebrity couples are professionals when it comes to traveling. For example, you need to see these videos of Jennifer Lopez and Alex Rodriguez in Italy. They are currently vacationing in Capri and living their best lives. They've taken their trip to the next level, and you can see just how thanks to the videos Rodriguez shared on Instagram.
On Aug. 7, the former baseball player posted a fun video of the couple chilling on a boat in the evening and with a beautiful backdrop. Of course, they were also listening to music and their song choice was on point. Like anyone else out at a bar or attending a party, they jammed to Journey's "Don't Stop Believin'." The '80s rock classic is always a great selection and one J. Lo enjoyed thoroughly.
As you can watch below, she sang along with the hit and absolutely did the song justice. Rodriguez also jokingly captioned his Instagram, "What did you guys think of my performance?!.#dontstopbelieving."
Then, on Wednesday, the athlete posted a video of Lopez singing "Let's Get Loud," her song that was released in 1999. "Let's get loud in Capri," Rodriguez captioned the video. It looks like the couple was at a club where live music was being played and Lopez put on a mini-concert for everyone. Can you imagine?
Most everyone had their phones out filming the moment, because, of course. You can tell the energy level was high and everyone seemed to have amazing time. What do you expect when J. Lo sings and dances unexpectedly? These people were seriously so lucky to experience Lopez rocking out. Based on the singer's expression, she had a blast, as well.
If these videos aren't enough, the couple also shared spectacular photos of Italy. The best part is they didn't even take themselves, but had photographer Ana Carballosa take them. You can see the duo casually sitting on some steps looking beyond fabulous. There is another image of them picking fruit. Oh, and wait until you see the two lounging on a yacht with the most gorgeous background. Though, the best photo might be Rodriguez biting Lopez's arm. Don't worry, it was a love bite.
A-Rod also posted to his Instagram Story and the photos and videos are just as stunning as the ones taken by Carballosa. Check them out:
J. Lo Is On Fire
She knows how to work it.
Just Their Typical Boat Ride
Look at that view.
They're So In Love
They are making unforgettable memories.
It seems like Lopez and Rodriguez have been together much longer than they really have. They only started dating in February 2017, which means they've been romantically involved for less than a year, you wouldn't know it. The way they interact with each other and the fact that they take luxurious trips together shows how serious they are. However, that doesn't mean they'll be getting married anytime soon.
Like Lopez told Good Morning America in June about marrying Rodriguez, "We have to take our time." She continued, "I've made plenty of mistakes in my past and ... we're mature now. We're grown ups and we're going to take our time and we're going to do things at our own pace. And our life right now is incredibly wonderful. Between our kids and our work we're truly blessed. We don't need anything more right now."
Until then, Lopez and Rodriguez will just keep having fun together and embarking on romantic getaways.