6 Times Millie Bobby Brown Blew Everybody Away With Her Rap Skills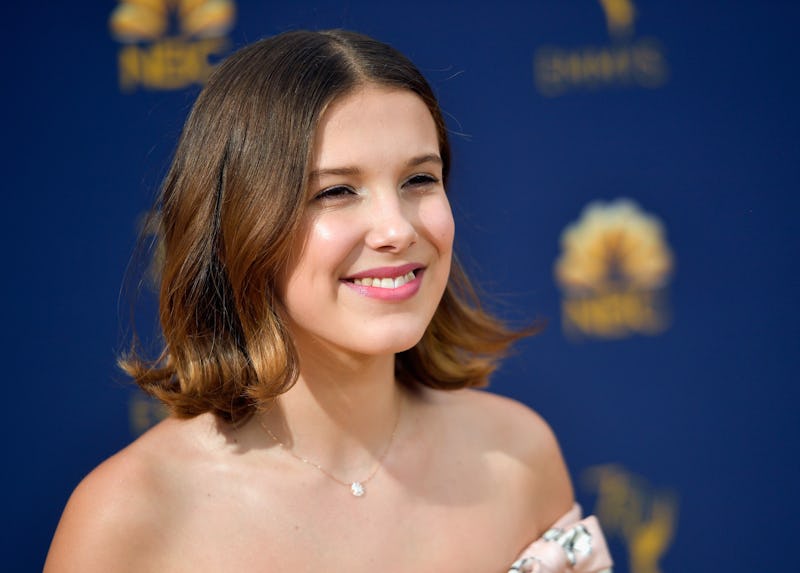 Matt Winkelmeyer/Getty Images Entertainment/Getty Images
It's no secret that Stranger Things star Millie Bobby Brown can do just about anything: She's an Emmy-nominated actor, a model, and singer (who's shown off her voice on multiple occasions). But did you know about Millie Bobby Brown's rapping skills? At 15, the British actor has amassed an adoring collective of fans, some of whom are even celebrities — Ariana Grande, Taylor Swift, and Drake, just to name a few. She's proved she doesn't need those music titans to show off talent of her own, though; she can hold a beat just fine.
Brown's character on Stranger Things, Eleven, has been a fan-favorite since the show premiered, because of her intense power and incredible abilities and resilience, despite still being so young. But Brown is no slouch in real life either. She first showed off her rapping skills after the first season of Stranger Things came out, before she even hit her teenage years. But even now, years later with Stranger Things Season 3 on the horizon, Brown is proving she just gets more impressive with age.
Here are some of Brown's best rapping moments, so you can remember just how awesome she is before you start marathoning the new season of Stranger Things.