Videos From The Scene Of Shia LaBeouf's Arrest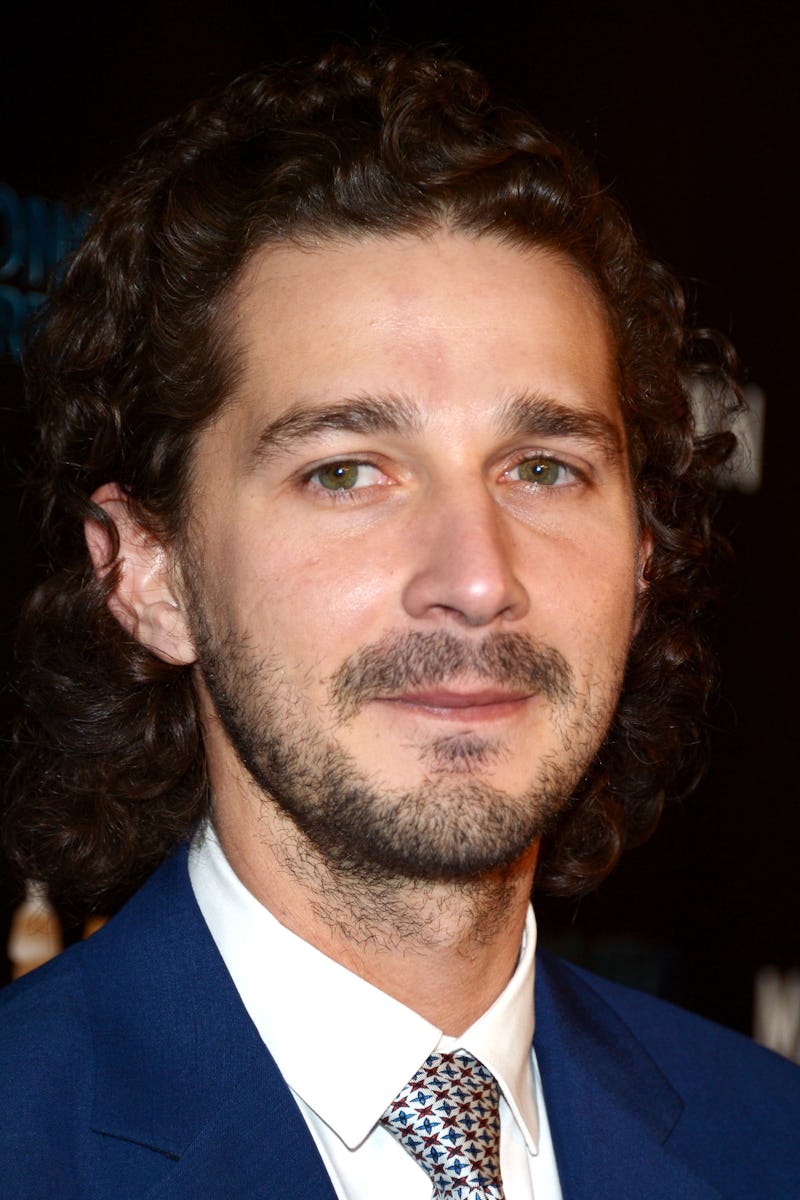 Matt Winkelmeyer/Getty Images Entertainment/Getty Images
Less than a week into Shia LaBeouf's latest performance art piece, an incident has already happened in front of his live streaming camera. On Thursday morning, LaBeouf was arrested after an altercation allegedly happened during his He Will Not Divide Us anti-Trump protest, and it's still unclear exactly what caused the fight. However, videos of LaBeouf's arrest have surfaced, giving us a picture of what the scene looked like, even though there are still very few confirmed details about exactly what went wrong. Bustle has reached out to a rep and an attorney for LaBeouf, but has not yet received a response. Update: The NYPD tells Bustle in a statement, that includes the details previously reported as given by police to publications below, that "This dispute was NOT pro Trump versus anti Trump. All congregants there were anti Trump."
Earlier: So far, police have confirmed to The Hollywood Reporter that LaBeouf allegedly scratched a man at the protest after pulling his scarf, and then allegedly pushed him. According to police, the man refused medical attention, and LaBeouf has since been released.
In addition, The Hollywood Reporter reports that LaBeouf was given "a desk-appearance ticket to be arraigned at a later date, faces a misdemeanor assault charge and is due in court April 4."
Since Friday's inauguration, the 30-year-old actor (plus two collaborators) have invited the public to stand in front of a webcam placed outside of New York's Museum of the Moving Image to repeat the mantra "he will not divide us" in response to Trump being elected as president. And while LaBeouf was there in the early hours of Thursday, something went down to cause him to allegedly get into an altercation with a 25-year-old that led to his arrest.
So far, none of the videos that have surfaced are confirmed to show what went down, but they do show LaBeouf walking off with police and an incident that may have led to the arrest.
Before & During The Arrest
In this video, LaBeouf is seen talking to the camera, seemingly just to participate in the installation. Then, when he steps away from the camera and into the background, the police can be seen approaching as his fellow protesters continue their mantra. They handcuff LaBeouf and he is led away.
The Alleged Inciting Incident
In this video, posted by an unofficial account about the He Will Not Divide Us installation, it seems that LaBeouf thinks he's taking photos or a video with an unidentified man, before the man says, "Hitler did nothing wrong." Then LaBeouf shoves him and walks away. It hasn't yet been confirmed if this is the incident that actually led to the arrest, although this unofficial Twitter account for his project claims it is.
More Footage Of His Arrest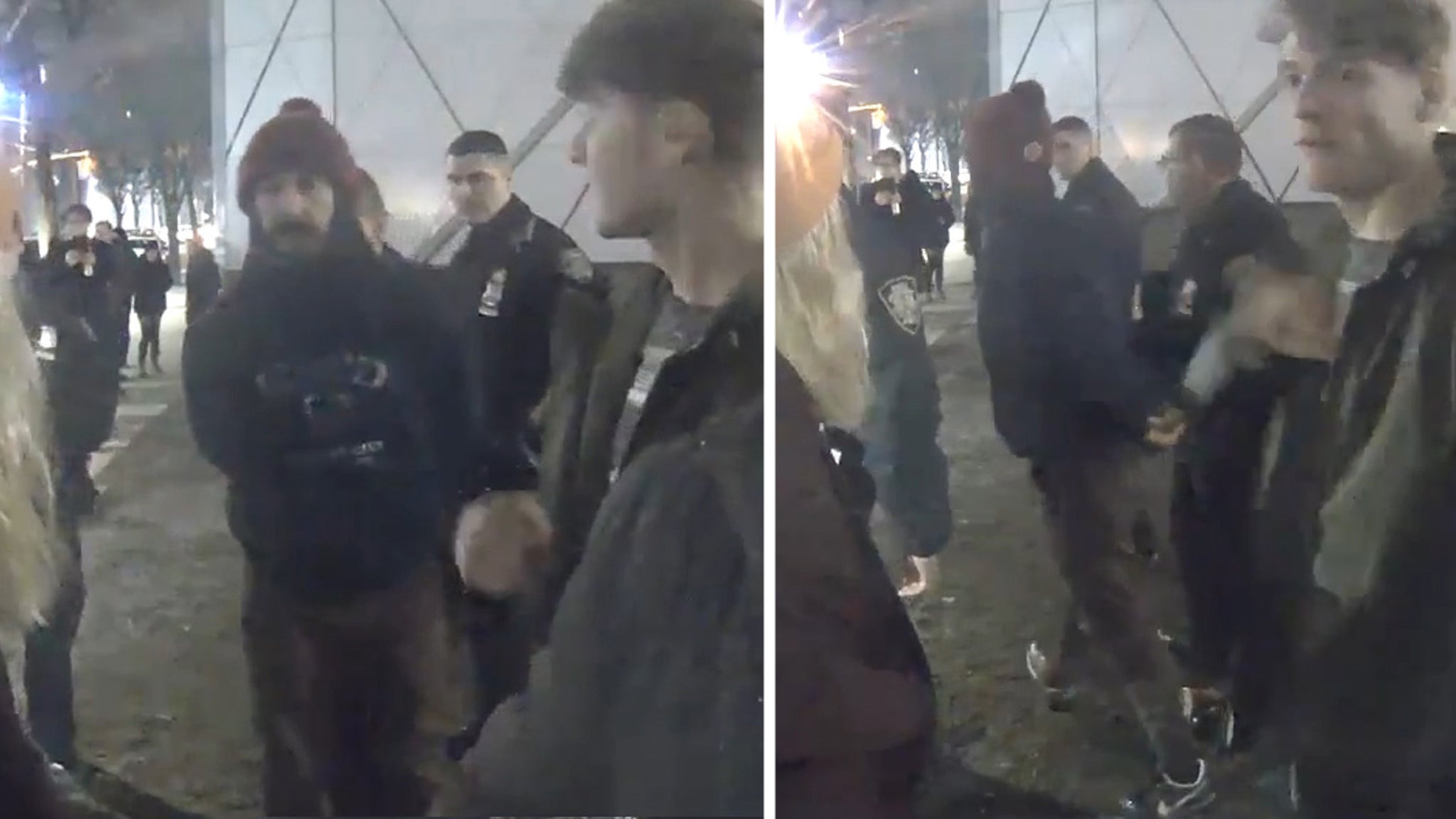 In this footage taken straight from the project's webcam by TMZ, LaBeouf's arrest can be seen again. He appears to go peacefully, and the other protesters continue in his absence.
Since this story is still developing, there's a good chance more details of LaBeouf's arrest will come to light soon. Hopefully, LaBeouf or his rep will issue a statement that explains what happened — and what will happen next.