What You Need To Know About Ving Rhames In 'GOTG2'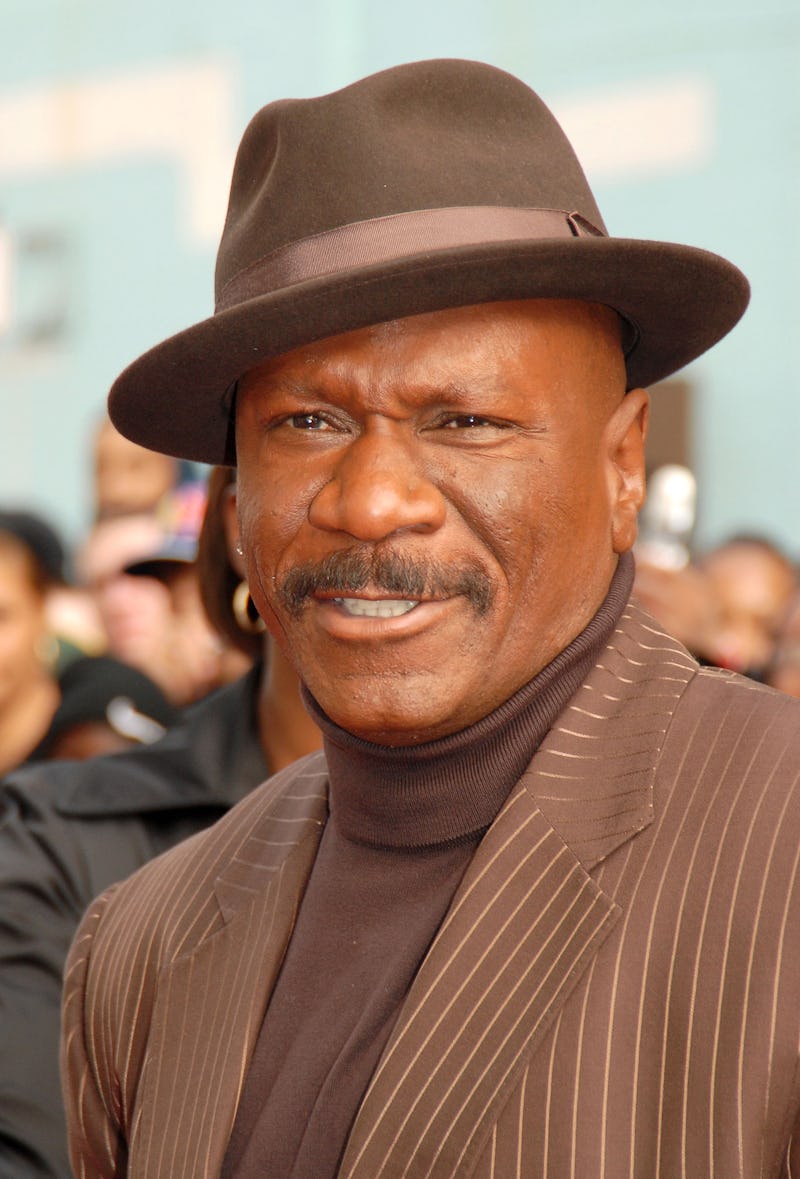 Bryan Bedder/Getty Images Entertainment/Getty Images
Marvel's Guardians of the Galaxy: Volume 2 is chock full of new characters and surprise cameos. The movie admittedly had a lot going for it already with the returning cast of the original film, along with new characters played by Kurt Russell, Elizabeth Debicki, Pom Klementieff, and Sylvester Stallone. But the film takes things even further with cameos from the likes of many familiar faces, including Ving Rhames. So just who is Ving Rhames' character in Guardians 2? Minor spoilers to follow.
Rhames, whom you'll recognize from movies like Pulp Fiction and the Mission: Impossible series, isn't in the movie a ton. In fact, he's technically not in the movie at all. He doesn't show up until after the film itself has ended, appearing in one of the five post-credits scenes. However, that doesn't mean his character is insignificant, and he may even appear in future Marvel movies. In the scene, the team members of the original Guardians of the Galaxy reunite: Starhawk (Sylvester Stallone), Mainframe (Miley Cyrus), Aleta Ogord (Michelle Yeoh), Krugarr (a CGI character), and Rhames' character, Charlie-27. So now you're probably wondering who Charlie-27 is. Well, I'll tell you.
Just like in the film, the Charlie-27 of the comics was a member of the original Guardians of the Galaxy team. He hails from Jupiter in the alternate Marvel timeline of Earh-691 (regular Marvel continuity is Earth-616). He's also from the future, as the original Guardians comics not only take place in an alternate universe, but in the 31st Century. He's an accomplished military commander, and has waged several battles against the alien Badoon race both with and without the Guardians. As far as superpowers go, Charlie-27 has strength and mass that are 11 times greater than that of a normal human, due to his being raised with Jupiter's gravity. This makes him a massive and super strong hero, meaning Ving Rhames seems like a pretty solid pick to portray him.
Marvel is looking to really expand the cosmic side of their cinematic universe over the next several years, and Ving Rhames' Charlie-27 could be a big part of that expansion. Sounds good to me.