Viola Davis Looks Stunning At The Golden Globes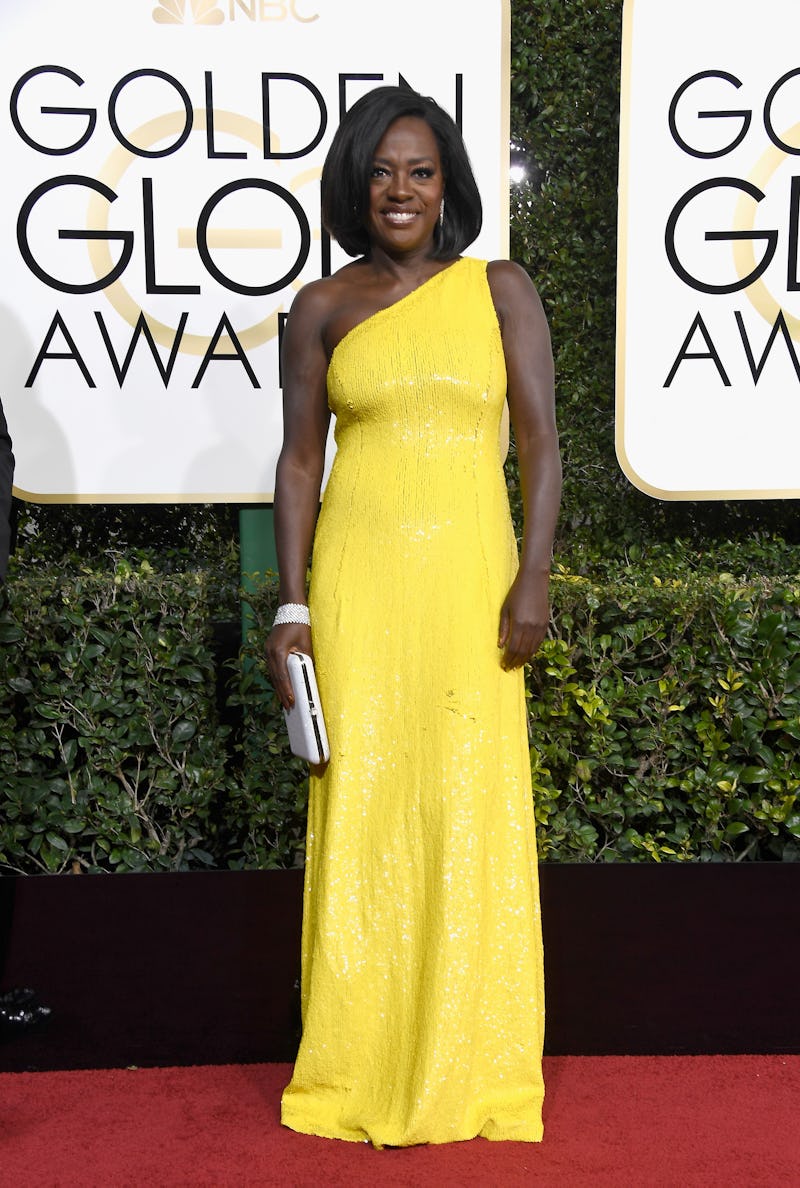 Frazer Harrison/Getty Images Entertainment/Getty Images
If there is a person on this planet who should wear yellow every day, it is Viola Davis. Her Golden Globes look was just about as stunning as it gets. And how perfect since she ended up snagging the Best Actress award?
Davis looked amazing on the red carpet. But the dress really showed up in all its glory when she took to the stage to give a tearjerker of an acceptance speech. The actress, who won for her role as Rose Maxson in the movie Fences, was positively glowing as she thanked her costar Denzel Washington, as well as her family.
The sweetest. And so well-deserved. But oh man, that dress. According to Gabriella Ginsberg on HollywoodLife.com, it's a custom made Michael Kors gown. The simple one-shoulder dress was made from "paillette-embroidered stretch-tulle" and featured "millions of tiny sequins." Davis finished the look with a white clutch and matching bracelet.
The color of the dress, though, is what truly made Davis' perfect complexion even more perfect. I mean, that canary yellow made her truly radiant. I'm sure that has everything to do with her success and standing on stage holding a trophy. (Hey, it doesn't hurt.) But please, Viola, wear this color every day. OK?
It's just too good!
So perfect for her, right?
Everyone on Twitter was loving it.
And how could you not?
According to this Twitter user, she may have even invented the color yellow.
Again, Viola. Please do us all a favor and wear this color every day.