Uh, Was Bryan From 'The Bachelorette' On This Short-Lived Reality Show?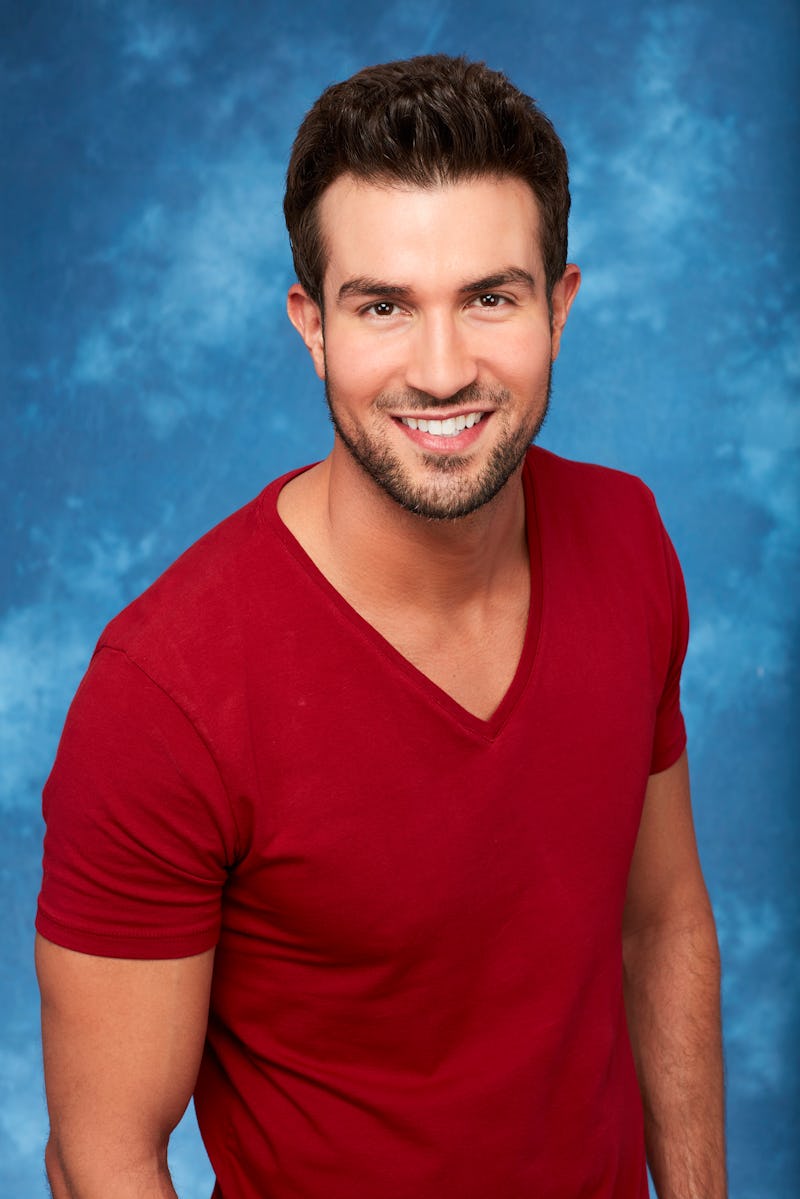 Craig Sjodin/ABC
Way back in the year 2004, there was a reality TV program on UPN about a group of "players" who competed for the affections of show host/future House of Lies star Dawn Olivieri. This program was called The Player. What does this obscure program from a baker's dozen years ago have to do with anything? I will tell you precisely what: A present-day reality TV contestant apparently was a contestant on this short-lived dating program. As some eagle-eyed/well-versed reality TV viewers have pointed out online, it looks like The Bachelorette's Bryan Abasolo was on The Player. And yes, there is a visual aid.
Thirteen years ago, Dr. Bryan evidently put his "player abilities" to the test for this short-lived reality television show. And thanks to The E & G Podcast, The Player opening credits are now a part of my life. I did not watch The Player when it was on the air, but judging from this GameShows Wikia description, it sounds like something that would've been very much up my alley:
During each episode, the guys will receive a challenge from a anonymous "Player Operator" (usually voiced by a mysterious guest, à la Charlie's Angels) that test the "player's" skills. Their ability to carry out these tasks will determine which ones gets to go on glamorous dates with Dawn to the hot spots of South Beach Miami. The object of the competition for these "self-proclaimed" masters of the opposite sex is to win over Dawn, with the approval of her girlfriends (à la Cupid) However, the guys will be thrown in a variety of situations with the possibility of sudden death eliminations. Losers will get tossed from the game will the probably-soon-to-be-trademarked cliché, "Don't hate the player, hate the game!"
According to a UPN press release (via The Futon Critic), Bryan, from Miami, made it to The Player's equivalent of the hometown dates, but was eliminated from the show because Dawn "felt he had no game." Zoinks. Anyway, here's a piping hot spoonful of '04 goodness for you (shoutout to The E & G Podcast).
Now, it hasn't been confirmed-confirmed (The Player IMDb page doesn't include Bryan, from Miami's last name), but it really looks like him, no? Seems like Bryan pulled a Blake E. and Lucas, i.e., walked into the Bachelor Mansion with prior reality TV experience. Now uh, I must go find episodes of The Player online. And remember: Don't hate the player, hate the game.