Solange May Have Been Booed At The Grammys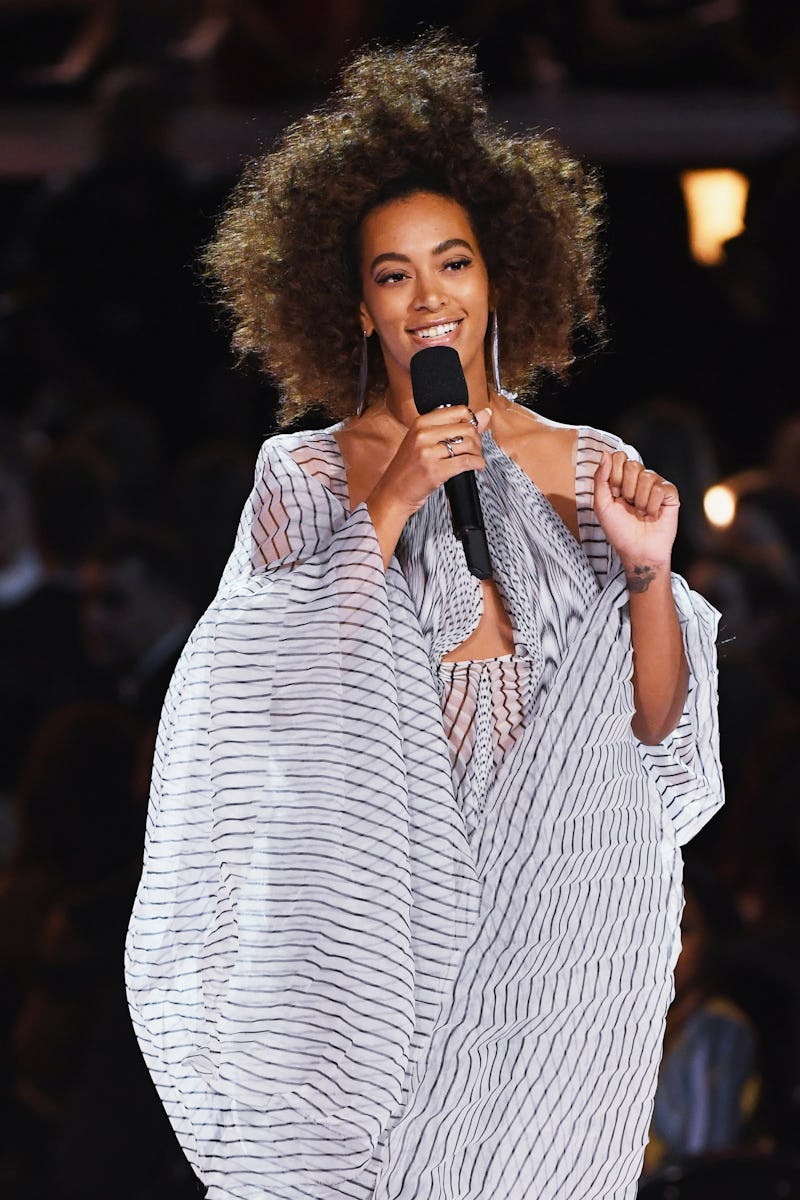 Kevin Winter/Getty Images Entertainment/Getty Images
Boo, bye? Things may have just taken a turn for the Knowles family at the awards ceremony. After a huge win for "Cranes In the Sky" and sister, Beyoncé's amazing performance and moving acceptance speech, Solange may have been booed at the 2017 Grammy Awards. The A Seat At The Table entertainer entered to introduce the legendary rap group to the stage, but appeared to have been booed for interrupting Adele's acceptance speech. However, the situation wasn't Solange's fault at all.
As a video revealed, CBS had ended turned down the lights on Adele and her producer, which was the real source of the booing. Poor Solange merely got caught up in the crossfire of an angry audience's reaction to the whole ordeal. Bustle reached out to CBS for comment, but did not receive an immediate response.
Although it wasn't immediately clear if Solange entirely caught wind of the crowd's apparent disapproval for her interruption, she handled the moment like the total pro that she is.
If we ignore the haters, Solange certainly had a lot to smile about Sunday evening, winning her first Grammy for a single on her first number one album. On top of that, she's about to become a new auntie to not one, but two, new babies thanks to her big sis Beyoncé and brother-in-law Jay Z.
And I'm quite sure no one was even thinking about the awkward moment after A Tribe Called Quest stormed the stage and shut things completely down with their highly charged performance, aimed at politics and social injustice against the people of this country. So let's just focus on congratulating Solange for her win, and put this booing behind us.