Washington Became The First State To Allow "Human Composting" — Here's How It Works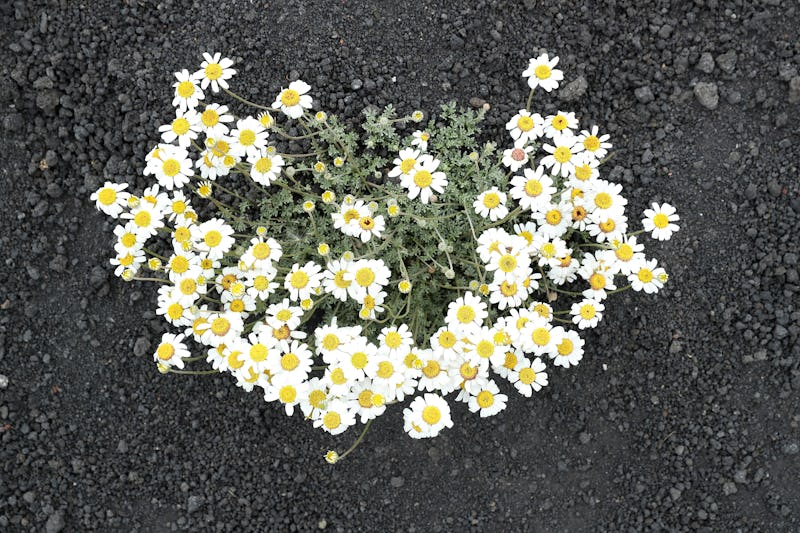 Sean Gallup/Getty Images News/Getty Images
In a first for any U.S. state, Washington legalized human composting on Tuesday, paving the way for human corpses to be converted into soil at certain approved facilities. The bill in question passed the Washington legislature with bipartisan support, and its supporters argue it will allow for a cheaper, more environmentally-friendly alternative to burial or cremation.
Gov. Jay Inslee, who has made fighting climate change the centerpiece of his presidential campaign, signed the bill on Tuesday with Katrina Spade, the CEO of a human composting business, by his side. Spade, who founded Recompose in 2017, explained how the process works in an interview with KIRO 7 before the bill's passage.
"[The] body is covered in natural materials, like straw or wood chips, and over the course of about three to seven weeks, thanks to microbial activity, it breaks down into soil," Spade said. At the end of the process, the families of the deceased will be given that soil if they want it; if not, Spade says Recompose will "partner with local conservation groups around the Puget Sound region so that that soil will be used to nourish the land here in the state."
According to the Associated Press, Spade discovered that combining wood chips, alfalfa, and straw resulted in a mixture of nitrogen and carbon that accelerates the decomposition of corpses in the right temperature and humidity conditions. She modeled the process on one that farmers often use to dispose of dead livestock, AP reports.
Spade told KIRO 7 that the entire process will cost around $5,500. By contrast, burials typically cost between $8,000 and $25,000, while cremation can run families and loved ones up to $6,000, according to KIRO 7.
"It is sort of astonishing that you have this completely universal human experience — we're all going to die — and here's an area where technology has done nothing for us," State Sen. Jamie Pedersen, who co-sponsored the bill, told USA Today in April. "We have the two means of disposing of human bodies that we've had for thousands of years, burying and burning. ... It just seems like an area that is ripe for having technology help give us some better options than we have used."
Prior to the passage of the bill, Washington State University carried out a test run of human composting technology on six cadavers, the Seattle Times reports. It was led by Lynne Carpenter-Boggs, a professor of soil science at the university, and she told the Seattle Times that the resulting soil "was beautiful, compost-like material I would have been happy to take home and use in the gardens." (University rules required the soil to be burned after the trial, as it was made of human remains).
Spade tells KIRO 7 that the test "proved recomposition was indeed safe and effective for humans as well," and Carpenter-Boggs indeed told the Seattle Times that the soil "met all the safety requirements we were looking for in terms of high temperature, low bacteria, low metals content, low odor."
The law will go into effect in May 2020.